AIG
Actuary & Director
5mo ago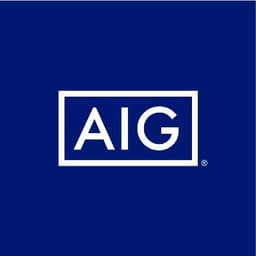 View all jobs at AIG
⛔️ AIG are no longer taking applications for this job.
Actuary & Director
Actuarial professionals with expertise in quantitative analysis, insurance pricing, loss reserving, and risk quantification are integral to AIG's success. We have dedicated Finance Actuaries that play a critical role in assessing the reserve need and thereby ensuring strong financial condition of AIG's insurance operating companies around the world.
Our Portfolio Analytics and Pricing Actuaries focus on directly supporting AIG's businesses and are responsible for technical pricing, product development analytics, performance monitoring and measurement, as well as assessment of reinsurance needs. This team also works with marketing, operations, and financial management to achieve AIG's business objectives.
This role is an exciting opportunity for an actuarial professional to cultivate a deep and industry-leading understanding of the insurance risks facing our business. You will have the opportunity to: help advance the application of nontraditional reserving methods, collaborate across departmental functions, interact with senior research actuaries, and influence critical risk decisions. We are looking for an individual who is internally motivated, is intellectually curious, can manage multiple projects, and is driven to enhance existing processes.
Responsibilities
Responsible for the success of the reserve and pricing risk team, including one direct report, for all of AIG's P&C Lines of Business globally and determine the implications for capital management.
Calibrate stochastic insurance risk variability for all P&C lines of business using Generalized Linear Models.
Develop model improvements and refine assumptions in collaboration with Enterprise Risk Management.
Enhance process for estimating future trends and associated forecast risk.
Create and present materials to communicate model results and impacts to senior management
Drive the integration of analytical results into performance measurement of reserve estimates and underwriting results.
Determine liability cash flow projections to duration match assets and inform risk-based capital models.
Analyze adequacy of loss and loss expense reserves using actuarial techniques; oversee and prepare reserve study documentation; provide information for financial statements.
Partner with leaders in the central reserving department to drive improvements in statutory reporting process, perform DVRs in the runoff organization and improve analysis and tracking of internal reinsurance assumed into the US Pool from International producing offices.
Leverage thought leadership in helping actuarial groups build out new reserving methods with priority of frequency/severity approach to D&O, Excess Casualty and other relevant lines of business.
Partner with actuarial, claims, ERM, Treasury and Investments departments to maximize value of the reserve risk and payment pattern work across the organization.
Requirements
Degree in Actuarial Science, Mathematics, Statistics, or related area
Fellow or Associate of the Casualty Actuarial Society with at least 8 years of actuarial experience in property and casualty insurance – commercial casualty reserving (WC, GL) and Financial Lines experience preferred
Ability to dive into technical details and processes, deal with ambiguity, and overcome resistance to change.
Ideal candidate has proficiency with R; experience with SQL, SAS, or Python is a plus
Effective time management and organizational skills
Familiarity with insurance risk models and techniques
Excellent communication, presentation, and collaboration skills
About AIG
American International Group, Inc. (AIG) is a leading global insurance organization. Building on 100 years of experience, today AIG member companies provide a wide range of property casualty insurance, life insurance, retirement solutions, and other financial services to customers in more than 80 countries and jurisdictions. These diverse offerings include products and services that help businesses and individuals protect their assets, manage risks and provide for retirement security.
Benefits
We're proud to offer a range of employee benefits and resources that help you protect what matters most - your health care, savings, financial protection and wellbeing. We provide a variety of leaves for personal, health, family and military needs.
For example, our "Giving Back" program allows you to take up to 16 hours a year to volunteer in your community. Our global mental health and wellness days off provide all colleagues with a paid day off to focus on their mental health and wellbeing.
Equal opportunities
American International Group, Inc., its subsidiaries and affiliates are committed to be an Equal Opportunity Employer and its policies and procedures reflect this commitment. We provide equal opportunity to all qualified individuals regardless of race, color, religion, age, gender, gender expression, national origin, veteran status, disability or any other legally protected categories such as sexual orientation.
At AIG, we believe that diversity and inclusion are critical to our future and our mission – creating a foundation for a creative workplace that leads to innovation, growth, and profitability. Through a wide variety of programs and initiatives, we invest in each employee, seeking to ensure that our people are not only respected as individuals, but also truly valued for their unique perspectives.
AIG is committed to working with and providing reasonable accommodations to job applicants and employees with physical or mental disabilities. If you believe you need a reasonable accommodation in order to search for a job opening or to complete any part of the application or hiring process, please contact us. Reasonable accommodations will be determined on a case-by-case basis.
View all jobs at AIG
⛔️ AIG are no longer taking applications for this job.
From the blog
Expert tips on actuarial career growth and development.
Actuaries never stop learning. There are loads of industry webinars and conferences out there, but I prefer reading blogs and listening to podcasts.
Over the past few weeks, I've spoken with lots of actuarial analysts who are pretty anxious about AI.
Being an actuary isn't the 9-5 job that everyone thinks it is. At some point in your career, you'll probably feel like you're approaching burnout.