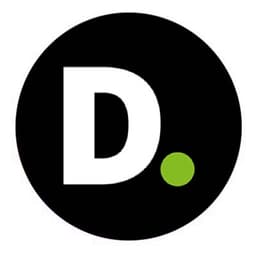 View all jobs at Deloitte
⛔️ Deloitte are no longer taking applications for this job.
Actuarial Manager (Climate Change)
Connect to your Industry
You'll work with colleagues and clients in Consulting, and Risk Advisory - exposing you to cutting edge actuarial work in a strategic, consulting context with a focus on developing our net-zero proposition. Here you'll develop an impressive range of commercial consulting skills that will increase your career options and opportunities markets.
We take your development very seriously. Our appraisal process is structured, transparent and interactive - You'll receive continuous training and ongoing supportive feedback to help you develop in your current role and progress through the grades to manager and beyond. We foster an open and friendly working environment that naturally allows everyone to learn from the wide range of experts within the practice.
We also believe in structured development through formal training and personal development plans, covering areas such as:
Actuarial modelling skills;
Building relationships;
Project Management;
Business development;
Consulting skills.
Connect to your career at Deloitte
Deloitte drives progress. Using our vast range of expertise, that covers audit, risk advisory, and consulting services across tax, legal, business, technology and corporate finance, we help our clients become leaders wherever they choose to compete. To do this, we invest in outstanding people. We build teams of future thinkers, with diverse talents and backgrounds, and empower them all to reach for and achieve more.
Connect to your opportunity
As a Manager you will have responsibility for:
Developing our net-zero proposition with a focus on stress testing and the implications on catastrophe modelling, and what it means to be a net-zero insurer
Working with senior leadership to take accountability for net-zero and sustainability practice management roles, for example within brand, eminence, proposition development, operational excellence.
Managing client projects, ensuring timely delivery, high quality of outputs and managing or escalating risks and issues;
Defining client deliverables, plans and approach;
Managing teams of more junior actuarial staff as part of a larger project, including performance management;
Having client contact, including dealing with queries, attending meetings with support and working on client sites;
Working with senior leadership and taking a role in supporting business development (for example assisting with client proposals);
Interpreting climate stress and scenario guidelines and helping clients in calculating climate change impacts
Supporting our clients embed climate change risk into their wider enterprise risk management frameworks and underwriting policies
Developing thought leadership in this area, driving definitions and methodologies associated with what it means to be a net-zero insurer As part of our wider non-life actuarial transformation team, services could include:
Advising on streamlining and accelerating reserving processes using the latest methods and tools;
Interpreting the IFRS17 standard and advising clients on how the standards apply to their business;
Designing and implementing processes which deliver IFRS17 compliant disclosures;
Testing IFRS17 solutions to ensure consistency with IFRS17 policy interpretation.
In additional to transformation and related projects, our non-life team is also involved in the following services:
Reserving (GAAP, Lloyd's & London Market, Solvency II technical provisions, audit support);
Mergers & Acquisitions transaction advisory;
Finance, Capital and Business Partnering transformation;
Connect to your skills and professional experience
A passion for making a different to climate change
Experience of the non-life insurance industry.
Experience of working on net-zero or sustainability projects
Some experience of catastrophe risk modelling
The ability to apply your knowledge in practical and commercial situations.
Track record of being able to take ownership of and complete packages of work or small projects successfully.
Self-starting; able to build rapport and relationships.
Some experience of talent development (e.g. performance management for junior team members, mentorship or coaching of individuals).
Clear communication skills
Connect to your service line - Consulting
Distinctive thinking, deep expertise, and collaborative working. That's what connects us. That's what makes us Deloitte. If you want to help solve some of the biggest challenges around, join us. Together, we'll make an impact that matters.
Connect with your colleagues
"What attracted me to Deloitte were the endless opportunities and the collective experience of other like-minded individuals. Deloitte's clients include many of the world's largest organisations; I wanted to be part of a team that made a difference that I could be proud of."
-Dan, Consulting
Connect to your agile working options
Location: The home office of this role is London
Your Work, Your Way: We call our hybrid working vision Deloitte Works. And it does. We trust you to make the right choices around where, when and how you work. You'll be able to make decisions about how you work best, to be collaborative, learn from colleagues, share your experiences, build the relationships that will fuel your career and prioritise your wellbeing. Having great conversations with your team and your leadership paves the way for great collaborative ways of working.
View all jobs at Deloitte
⛔️ Deloitte are no longer taking applications for this job.
From the blog
Expert tips on actuarial career growth and development.
Actuaries never stop learning. There are loads of industry webinars and conferences out there, but I prefer reading blogs and listening to podcasts.
Over the past few weeks, I've spoken with lots of actuarial analysts who are pretty anxious about AI.
Being an actuary isn't the 9-5 job that everyone thinks it is. At some point in your career, you'll probably feel like you're approaching burnout.