Munich Re
Associate Actuary (E&S)
6mo ago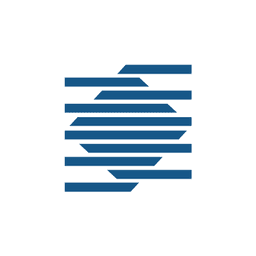 View all jobs at Munich Re
⛔️ Munich Re are no longer taking applications for this job.
Associate Actuary (E&S)
About the team
We are looking for knowledgeable and skilled pricing actuaries to help drive the profitable growth of our Excess and Surplus products.
Munich Re US recently launched a new insurance operations described as Munich Re Specialty Insurance (MRSI) that unites the strengths and expertise of Munich Re's specialty commercial teams in North America under a new management structure. As a member of Munich Re's US operations, we offer the financial strength and stability that comes with being part of the world's preeminent insurance and reinsurance brand.
Our risk experts work together to assemble the right mix of products and services to help our clients stay competitive – from traditional reinsurance coverages, to niche and specialty reinsurance and insurance products.
About the role
The Associate Actuary role will have a significant supporting role in the pricing and monitoring of the Excess and Surplus (E&S) business. Successful candidates will:
Support the launch of new products and expand the capabilities of existing products in property, casualty, professional liability, and specialty lines of business.
Develop and maintain pricing tools for account pricing and portfolio steering.
Prepare and complete pricing analyses, including the development of rates, ultimate loss projections and communication of results.
Participate in development and update of Actuarial models and databases through formula development, research on methodologies, and collaboration on technical teams.
Support for result monitoring, pricing and portfolio management projects that will assist underwriters and management in managing and steering business. Document and communicate assumptions, results, and alternatives to actuarial staff and internal clients.
Strong understanding and ability to discuss and apply the use of existing & new actuarial concepts/techniques involving exposure adjustments, trend, loss development, exposure rating, et al with some assistance/guidance.
Identification of data issues requiring specialized actuarial attention.
Provide actuarial insight and expertise as a participant on a Line of Business Expert Group.
Participate in training of others (underwriters, client managers, risk analysts, accountants and actuaries) regarding actuarial analyses and methodologies.
Profile:
Successful candidates will possess the following skills/capabilities:
Significant progress toward membership in the Casualty Actuarial Society, as demonstrated by five or more CAS exams.
Four or more years of experience in insurance pricing, preferably supporting commercial or specialty insurance products.
Robust understanding of pricing techniques, including ratemaking and predictive modeling.
Strong interpersonal skills. Ability to influence and negotiate with others and create acceptance for proposals.
Experience in R, Python, SAS or other statistical software in insurance pricing applications.
Excellent oral and written communication skills.
Benefits
The base salary range anticipated for this position is $104,600 - $153,300, plus opportunity for company bonus based upon a percentage of eligible pay.
In addition, the company makes available a variety of benefits to employees, including health insurance coverage, an employee wellness program, life and disability insurance, 401k match, retirement savings plan, paid holidays and paid time off (PTO).
The salary estimate displayed represents the typical salary range for candidates hired in this position in NYC. Factors that may be used to determine your actual salary include your specific skills, how many years of experience you have and comparison to other employees already in this role. Most candidates will start in the bottom half of the range.
About us
Founded in 1917, Munich Reinsurance America, Inc. is one of the largest reinsurers in the United States. Munich Reinsurance America, Inc. has earned the A+ (Superior) financial strength rating from A.M. Best Company - that's among the highest in the industry. Over 1,000 employees serve our clients from our Princeton, New Jersey campus and regional offices throughout the United States.
At Munich Re US, we see Diversity and Inclusion as a solution to the challenges and opportunities all around us. Our goal is to foster an inclusive culture and build a workforce that reflects the customers we serve and the communities in which we live and work. We strive to provide a workplace where all of our colleagues feel respected, valued and empowered to achieve their very best every day.
We recruit and develop talent with a focus on providing our customers the most innovative products and services. We are an equal opportunity employer. Reasonable accommodations may be made to enable individuals with disabilities to perform the essential functions.
View all jobs at Munich Re
⛔️ Munich Re are no longer taking applications for this job.
From the blog
Expert tips on actuarial career growth and development.
Over the past few weeks, I've spoken with lots of actuarial analysts who are pretty anxious about AI.
Being an actuary isn't the 9-5 job that everyone thinks it is. At some point in your career, you'll probably feel like you're approaching burnout.
Starting a new job can be pretty scary, especially if it's your first actuarial role. But don't worry, we're here to help.