MetLife
Actuarial Consultant (Group Valuation)
6mo ago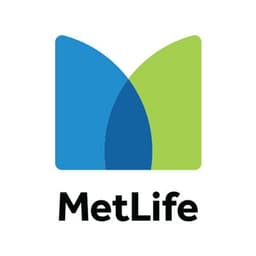 View all jobs at MetLife
⛔️ MetLife are no longer taking applications for this job.
Actuarial Consultant (Group Valuation)
At MetLife, we strive to make a meaningful impact in the lives of our customers and our communities. This role is part of U.S. Business within MetLife's Group Valuation Worldwide Benefits Department. GVWB is responsible for appropriate and timely valuation, analysis and reporting of reserves for all Group insurance products.
Group Insurance is a growth engine for MetLife and this role will combine new product implementation, on-going calculations and analysis with ad hoc reporting to various auditors and internal business partners. GVWB strengthens MetLife's ability to make informed decisions, manage risk effectively and stay competitive in the dynamic insurance industry.
Key Responsibilities
Perform financial reporting duties in support of GVWB Actuarial, supporting group insurance.
Produce various financial exhibits for state reserve filings.
Reconcile and analyze Income Statement effects due to reserve fluctuations.
Produce and feed various reserve feeds in support of monthly reporting process.
Perform key controls and provide evidence in compliance with Sarbanes-Oxley.
Work closely with IT support team as needed.
Product analysis and presentations in support of Reserve Valuation.
Perform Ad Hoc studies, as needed.
Develop business specifications in support of any system changes, recommending enhancements or establishing new procedures.
Test extensively any resulting enhancements, reporting on findings.
Develop and maintain supporting documentation of all processes.
Essential Business Experience and Technical Skills
Knowledge of Group insurance and related products and general accounting principles.
Extensive working knowledge of Microsoft Excel and Word. SQL, Power BI, Alteryx and/or Access experience a plus.
Financial reporting and analysis experience in Insurance or Financial Services.
Knowledge of GAAP and Stat financial reporting principles.
Strong communication, analytical, mathematical, and communication skills.
Ability to prioritize work responsibilities and manage multiple projects simultaneously.
Ability to analyze data and present findings in an organized and concise manner, demonstrates commitment and accountability, exercises initiative, responsive to customer inquiries and requests, demonstrates willingness to learn, works effectively with others.
Assignment Category: Full-Time Employee
Travel: 0-5%
MetLife, through its subsidiaries and affiliates, is one of the world's leading financial services companies, providing insurance, annuities, employee benefits and asset management to help its individual and institutional customers navigate their changing world. Founded in 1868, MetLife has operations in more than 40 countries and holds leading market positions in the United States, Japan, Latin America, Asia, Europe and the Middle East.
We are one of the largest institutional investors in the U.S. with $642.4 billion of total assets under management as of March 31, 2021. We are ranked #46 on the Fortune 500 list for 2021. In 2020, we were named to the Dow Jones Sustainability Index (DJSI) for the fifth year in a row. DJSI is a global index to track the leading sustainability-driven companies. We are proud to have been named to Fortune magazine's 2021 list of the "World's Most Admired Companies."
MetLife is committed to building a purpose-driven and inclusive culture that energizes our people. Our employees work every day to help build a more confident future for people around the world.
View all jobs at MetLife
⛔️ MetLife are no longer taking applications for this job.
From the blog
Expert tips on actuarial career growth and development.
Over the past few weeks, I've spoken with lots of actuarial analysts who are pretty anxious about AI.
Being an actuary isn't the 9-5 job that everyone thinks it is. At some point in your career, you'll probably feel like you're approaching burnout.
Starting a new job can be pretty scary, especially if it's your first actuarial role. But don't worry, we're here to help.