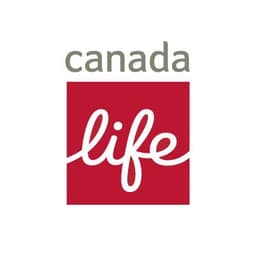 View all jobs at Canada Life
⛔️ Canada Life are no longer taking applications for this job.
Actuary (Credit Risk)
We are looking for an actuary to join our Credit Risk Modelling and Asset Optimisation team to support the modelling, analysis and reporting of our IFRS17 Credit Default Allowance. You will:
1) Own the production of regular IFRS17 valuations and reporting in accordance with the relevant standards and regulations for the UK, Canada, Ireland and Reinsurance Divisions. This involves:
Accurate and timely production of IFRS 17 default allowance metrics, including quarterly results, analysis of change and regular trigger monitoring.
Review modelled output and identify, investigate and resolve any issues with the default allowance reporting. Where appropriate identify the root cause and work with relevant teams to ensure the issue is not repeated.
Produce reporting packs for any relevant committees and working groups.
Communicate results to global stakeholders and UK senior management, and provide insight and recommendations as necessary.
2) Support improvements to reach an established process:
Regular review and maintenance of the underlying methodology in accordance with the relevant standards and regulations. Present any proposed changes to senior management to get their sign off.
Continuous improvement of the processes and maintenance of process documentation to reach an efficient and established process.
Support relevant initiatives and projects across the business for IFRS17.
Produce management information and other papers for any relevant committee and working groups.
Work with users of the IFRS17 Credit Model across departments such as investment and pricing teams to identify if the output meets their needs, and develop alternative output if needed.
Support any stress and scenario testing for the Credit Default Allowance.
3) General Responsibilities:
Ensure familiarity with risk management programs, and follow appropriate risk management procedures to control, monitor and report on business activities.
Ensure compliance with Company policies, regulatory, professional & legal requirements.
Mentor and coach part-qualified actuaries and other actuarial support colleagues to support their development.
Technical Expertise:
Experience with valuation / reporting work and practical experience with setting actuarial basis.
Understanding and ability to implement/maintain an actuarial control framework.
Prior experience with Credit Risk and / or IFRS17 would be advantageous.
Strong commercial awareness and understanding of the needs of the business. Will be able to apply technical actuarial techniques and understand business/commercial implications.
Willing and capable of taking difficult and complex decisions in order to progress issues, and able to exercise sound judgement and commercial sense to understand the importance of different issues and assess when matters need to be escalated.
Prior experience with Matlab would be advantageous.
Communication:
Excellent analytical and report writing/drafting skills.
Strong communication skills, demonstrating a clear and articulate standard of written and verbal communication in a complex environment, tailored for all levels of management.
Strong ability to adapt messages to the audience, in a format that is easily understood by non-technical colleagues.
Relationship Building:
The ability to develop and maintain strong relationships across the actuarial function and the wider business, acting with integrity and role modelling the company values at all times.
Strong interpersonal/networking skills, with the ability to maintain a variety of relationships with multiple stakeholders.
Problem Solving:
Able to effectively plan, organise and execute their own work with little supervision, making management aware of conflicting priorities and readjusting their workload accordingly.
Good problem solving skills and attention to detail, being able to identify issues and interdependencies, recommending a course of action with support and guidance from colleagues.
Proactive approach to tasks and taking on new responsibilities.
Taking Initiative:
Exceptional problem-solving skills and attention to detail with demonstrable ability in spotting issues, interdependencies and challenges to ensure work is produced to an accurate, commercial and informed standard.
Able to effectively plan, organise and execute their own work with minimal supervision, using their sound judgement to spot conflicting priorities and readjust their workload accordingly, with escalation to management only when appropriate.
Self-motivated, well-organised, pragmatic and able to perform tasks independently.
Fellow of Institute of Actuaries (or equivalent).
About Canada Life
Canada Life UK looks after the retirement, investment and protection needs of individuals, families and companies. We help to build better futures for our customers, our intermediaries and our employees by operating as a modern, agile and welcoming organisation. Part of our parent company Great-West Lifeco, Canada Life UK has operated in the United Kingdom since 1903.
We have hundreds of respected and supported employees committed to doing the right thing for our customers and colleagues. Canada Life UK is transforming to create a more customer-focused business by providing our customers with expertise on financial and tax planning, offering home finance and annuities propositions, and providing collective fund solutions to third party customers.
What you'll like about working here:
As a Canada Life UK colleague, you'll receive a competitive salary and comprehensive reward package including income protection, private medical insurance and life assurance, along with a generous pension and bonus scheme. You'll also receive the support you need with your personal and professional development.
Diversity and inclusion:
Canada Life is committed to a diverse and inclusive workplace. Our role as an employer of choice is to provide the right environment for talented people to do their best work, by respecting, understanding and valuing individual differences.
We appreciate that everyone has different work and life responsibilities. We're happy to discuss flexible working arrangements, including part time, for any of our roles should this be a requirement for.
View all jobs at Canada Life
⛔️ Canada Life are no longer taking applications for this job.
From the blog
Expert tips on actuarial career growth and development.
Over the past few weeks, I've spoken with lots of actuarial analysts who are pretty anxious about AI.
Being an actuary isn't the 9-5 job that everyone thinks it is. At some point in your career, you'll probably feel like you're approaching burnout.
Starting a new job can be pretty scary, especially if it's your first actuarial role. But don't worry, we're here to help.