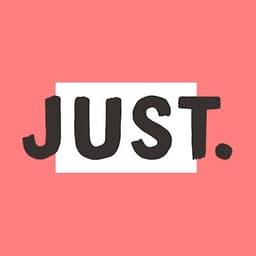 View all jobs at Just
⛔️ Just are no longer taking applications for this job.
Senior Actuarial Analyst
About the Role
The purpose of this role is to undertake pricing and actuarial input required to support delivery of the DB Business Plan. This will include all aspects of BAU delivery and other ad hoc requirements.
Key Accountabilities
Support DB Pricing Actuary in accurate and timely delivery of new business quotations
Populate and run pricing models to calculate premiums, including manipulation of data, assumption setting and calculation of all associated pricing metrics
Check drafts of internal sign off documentation produced by DB Actuarial Analysts for each quotation, ensuring results are presented to the DB Pricing Actuary in a clear manner, outlining all material areas of judgement and limitations
Check initial drafts of quotation documents to be issued externally
For quotes that are outsourced, work with DB Actuarial Analyst and DB Pricing Actuary to transition scheme to outsourcer and produce final deliverables for the quotation
Proactively drive projects forward to ensure they are progressed in line with expected timescales
Develop a deep knowledge of all systems and tools used in DB pricing
Provide support in ad hoc tasks such as data analysis, proposition developments, systems testing and process improvements.
Who are Just?
We're a FTSE 250 Financial Services company who specialize in retirement solutions. With the defined benefit buy in/buy out space growing each year, Just continues to annually grow its business by over £2bn of assets.
We are a purpose driven company that helps people achieve a better later life. We provide competitive and innovative products, services, financial advice, and guidance to help our customers achieve security, certainty and peace of mind in retirement.
Company Benefits
A Competitive Salary, Pension Scheme and Life Assurance
25 Days Annual Leave plus an Additional Day on us for your Birthday
Private Medical Cover and Income Protection
A generous and highly achievable bonus scheme – paid annually based on individual and company performance against targets
Opportunity to progress within your career both in-role and within the company
FREE access to the Headspace App, a 24/7 Employee Assistance Helpline and Trained Physical & Mental Health First Aiders (On-Site)
A variety of Employee Funded Benefits available to you via our Online Benefits Portal
Plus, several additional purchase options available for you and your loved ones
Why Just?
We are committed to building a more sustainable business and have publicly committed to reduce our scope 3 emissions to Net Zero by 2050 and our scope 1 and 2 emissions to Net Zero by 2025.
We've made good progress so far and encourage our people to make small and meaningful changes in their everyday lives, so that we can protect our planet for future generations.
Diversity, Equity, and Inclusion (DE&I) is a key priority for Just as part of our overall strategy. We have joined several initiatives including the Race at Work Charter, designed to improve outcomes for employees from underrepresented backgrounds.
We also run a Reciprocal Mentoring scheme for employees from a BAME background, those with a disability, and those who identify as LGBTQ+. There are multiple employee network groups, which champion issues including race, gender, social mobility, and neurodiversity.
What's clear about working at Just is that we care. We care about our customers, our purpose, our environment, inclusivity, wellbeing and most importantly - each other.
View all jobs at Just
⛔️ Just are no longer taking applications for this job.
From the blog
Expert tips on actuarial career growth and development.
Over the past few weeks, I've spoken with lots of actuarial analysts who are pretty anxious about AI.
Being an actuary isn't the 9-5 job that everyone thinks it is. At some point in your career, you'll probably feel like you're approaching burnout.
Starting a new job can be pretty scary, especially if it's your first actuarial role. But don't worry, we're here to help.