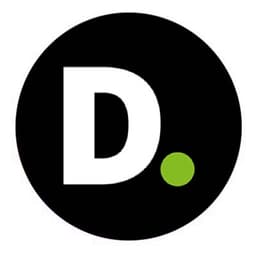 View all jobs at Deloitte
⛔️ Deloitte are no longer taking applications for this job.
Actuarial Consultant (Life)
Connect to your Industry
Our Life Actuarial team supports our clients on the largest and most cutting-edge transformations across the market, from post-merger integration, regulatory change to insight capability building transformation. This will give you the platform to influence the next-generation insurance processes, technology and people.
The breadth of skillsets across our team enable us to deliver all aspects of actuarial transformation and this exposure will help to accelerate your learning. We are involved in some of the largest capital transformations which will give you insights into how our clients evolve their internal models and business processes.
We believe in investing in you, helping you embrace the breadth of opportunities at every step of your career, and helping you identify and hone your unique strengths. We encourage you to grow by providing formal and informal development programs, coaching and mentoring, and on-the-job challenges. We want you to ask questions, take chances, and explore the possible.
Connect to your career at Deloitte
Deloitte drives progress. Using our vast range of expertise, that covers audit, risk advisory, and consulting services across tax, legal, business, technology and corporate finance, we help our clients become leaders wherever they choose to compete. To do this, we invest in outstanding people. We build teams of future thinkers, with diverse talents and backgrounds, and empower them all to reach for and achieve more.
These five shared values lead every decision we make and action we take, guiding us to deliver impact how and where it matters most.
Connect to your opportunity
Our practice has both breadth and technical depth which is increasingly important in an ever changing regulatory landscape. You can expect to be involved in a wide variety of assignments. The key services that you could be involved in include:
Finance Transformation
IFRS17
Mergers & Acquisitions
Reserving
Actuarial modelling
Embedded value
Audit
Connect to your skills and professional experience
Essential
You have a good knowledge of the life insurance industry and one of the above listed specialisms.
You are a natural communicator, able to talk about complex matters with key stakeholders.
You are either a qualified actuary or training to be an actuary with a strong academic and actuarial exam track record.
You have and enjoy demonstrating the ability to apply your technical knowledge in practical and commercial situations.
You are driven and committed to delivering highest quality of work.
Desirable
You have good modelling skills with practical experience in at least one coding language (e.g. R, Python).
Connect to your service line – Consulting
Distinctive thinking, deep expertise, and collaborative working. That's what connects us. That's what makes us Deloitte. If you want to help solve some of the biggest challenges around, join us. Together, we'll make an impact that matters.
Connect with your colleagues
"The great culture, flexibility, and range of experiences that Deloitte offers is what sets this firm apart. In Human Capital, Deloitte is far ahead of any of our immediate competitors."
-Sophia, Consulting
Connect to your agile working options
Location: The home office of this role is London
Your Work, Your Way: We call our hybrid working vision Deloitte Works. And it does. We trust you to make the right choices around where, when and how you work. You'll be able to make decisions about how you work best, to be collaborative, learn from colleagues, share your experiences, build the relationships that will fuel your career and prioritise your wellbeing. Having great conversations with your team and your leadership paves the way for great collaborative ways of working.
Our commitment to you
Making an impact is more than just what we do: it's why we're here. So we work hard to create an environment where you can experience a purpose you believe in, the freedom to be you, and the capacity to go further than ever before.
We want you. The true you. Your own strengths, perspective and personality. So we're nurturing a culture where everyone belongs, feels supported and heard, and is empowered to make a valuable, personal contribution. You can be sure we'll take your wellbeing seriously, too. Because it's only when you're comfortable and at your best that you can make the kind of impact you, and we, live for.
Your expertise is our capability, so we'll make sure it never stops growing. Whether it's from the complex work you do, or the people you collaborate with, you'll learn every day. Through world-class development, you'll gain invaluable technical and personal skills. Whatever your level, you'll learn how to lead.
View all jobs at Deloitte
⛔️ Deloitte are no longer taking applications for this job.
From the blog
Expert tips on actuarial career growth and development.
Over the past few weeks, I've spoken with lots of actuarial analysts who are pretty anxious about AI.
Being an actuary isn't the 9-5 job that everyone thinks it is. At some point in your career, you'll probably feel like you're approaching burnout.
Starting a new job can be pretty scary, especially if it's your first actuarial role. But don't worry, we're here to help.