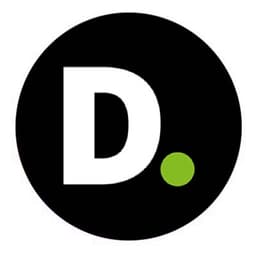 View all jobs at Deloitte
⛔️ Deloitte are no longer taking applications for this job.
Senior Manager (Actuarial Transformation)
As part of the transformation team, you will be responsible for supporting the full lifecycle of change within our clients' organisation. Everything from initial strategy and vision setting, design, delivery, and post change integration to the business. You will lead and deliver transformation across all insurance operations to clients within the Lloyd's, London Market and wider UK General Insurance to deliver positive change to their core capabilities across people, process, technology and data.
You will do this while collaborating with our wider Deloitte insurance team including experts from areas such as Strategy & Analytics, Finance & Performance, Operations, Digital, Risk Advisory, and Finance Advisory. Some of the key areas our team delivers currently includes:
Reserving transformations, moving our clients to the latest architecture, software, and processes
Claims and reserving capabilities to enable our clients to improve insights into claim costs and accelerate the flow of claim related information into business decision making
Strategic decision making
You shape your career, and what projects suit you - however this role is not audit focused.
Connect to your skills and professional experience
Essential:
Experience in the UK non-life insurance industry in at least one of Actuarial Reserving, Finance or Data & Analytics, Claims in either consulting or industry
Experience leading transformations programmes or projects
Track record of leading, ideally within a multi-disciplinary team
Ability to apply your knowledge in practical and commercial situations
Setting an example for people of the behaviours expected of a Deloitte leader
Supporting the development of people on your team
Desirable:
Strong understanding of global trends in the non-life insurance market
Market leadership in at least one area of Actuarial Reserving, Claims, Finance, Data & Analytics or Sustainability
Experience with or understanding of at least one coding language (i.e. Python, R, SQL, SAS, etc.)
Connect with your colleagues
"The great culture, flexibility, and range of experiences that Deloitte offers is what sets this firm apart. In Human Capital, Deloitte is far ahead of any of our immediate competitors." -Sophia, Consulting
Connect to your agile working options
Your Work, Your Way: we call our hybrid working vision Deloitte Works. And it does. We trust you to make the right choices around where, when and how you work. You will be able to make decisions about how you work best, to be collaborative, learn from colleagues, share your experiences, build the relationships that will fuel your career and prioritise your wellbeing. Having great conversations with your team and your leadership paves the way for great collaborative ways of working.
You will have the flexibility to work from home or a client site as required. You will also have access to a number of local collaboration spaces where you can meet with colleagues when needed to support your role. Our hybrid-working model enables our people to collaborate, connect and innovate in both a virtual and physical capacity.
You will have all the support you need to succeed, including robust tech and home workstation set-up guidance, as well as access to a variety of flexible working spaces and all sorts of social activities for you to join. We are continually innovating our working practices too, so you can expect to see new and exciting technology developments coming soon.
Our commitment to you
Making an impact through our people is more than just what we do: it is why we are here. So we work hard to create an environment where you can experience a purpose you believe in, the freedom to be you, and the capacity to go further than ever before.
We want you. The true you. Your own strengths, perspective and personality. So we are nurturing a culture where everyone belongs, feels supported and heard, and is empowered to make a valuable, personal contribution. You can be sure we will take your wellbeing seriously, too. Because it is only when you are comfortable and at your best that you can make the kind of impact you, and we, live for.
Your expertise is our capability, so we will make sure it never stops growing. Whether it is from the complex work you do, or the people you collaborate with, you will learn every day. Through world-class development, you will gain invaluable technical and personal skills. Whatever your level, you will learn how to lead.
View all jobs at Deloitte
⛔️ Deloitte are no longer taking applications for this job.
From the blog
Expert tips on actuarial career growth and development.
Over the past few weeks, I've spoken with lots of actuarial analysts who are pretty anxious about AI.
Being an actuary isn't the 9-5 job that everyone thinks it is. At some point in your career, you'll probably feel like you're approaching burnout.
Starting a new job can be pretty scary, especially if it's your first actuarial role. But don't worry, we're here to help.