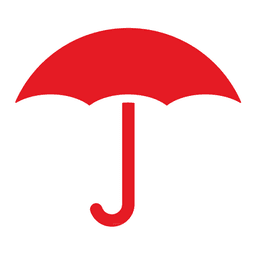 View all jobs at Travelers
⛔️ Travelers are no longer taking applications for this job.
Sr. Director (Actuarial & Analytics)
Taking care of our customers, our communities and each other. That's the Travelers Promise. By honoring this commitment, we have maintained our reputation as one of the best property casualty insurers in the industry for over 160 years. Join us to discover a culture that is rooted in innovation and thrives on collaboration. Imagine loving what you do and where you do it.
The annual base salary range provided for this position is a nationwide market range and represents a broad range of salaries for this role across the country. The actual salary for this position will be determined by a number of factors, including the scope, complexity and location of the role; the skills, education, training, credentials and experience of the candidate; and other conditions of employment. As part of our comprehensive compensation and benefits program, employees are also eligible for performance-based cash incentive awards.
Salary Range: $132,100.00 – $217,900.00
The Senior Director, International Actuarial & Analytics will work in close partnership with International Country Actuarial & Analytics teams and business partners, U.S. business segments, and enterprise functions to help lead and drive key International initiatives and projects. This role will have managerial responsibilities, including direct reports.
This unique position provides exposure to all products and lines of business including specialty business such as Lloyd's, across multiple geographies, and across all U.S. domestic segments: Personal Insurance, Business Insurance, and Bond and Specialty Insurance.
This position requires inquisitiveness, creativity, and adaptability. The successful candidate will be resourceful, and a quick study with strong leadership drive and the ability to influence. The position provides the opportunity to partner with a culturally diverse talented group and senior leaders across organization to make significant contributions to the company through a variety of projects.
As the Business Insurance (BI) A&A liaison for International, this individual will lead efforts to connect and support the International teams with the BI Actuarial & Analytics teams leveraging BI expertise and capabilities and providing analytics to the organization.
This position will collaborate with the business segments, local teams and the enterprise, leading efforts to drive efficiencies and extend enterprise capabilities to International and local teams across Actuarial.
This individual will also partner with the business segments to continue to execute a robust International Actuarial & Analytics governance framework across U.S., Canada, and Europe.
The Senior Director, Actuarial and Analytics is an analytic leadership role that will have responsibility for projects that may include ratemaking, pricing, project management, ERM related and advanced analytics and research with the potential for reserving and planning/forecasting. This role is expected execute strategic and operational initiatives, drive change and influence leaders up to the VP level with business partners and share ownership of business financial results.
What Will You Do?
Assess, prioritize, influence and communicate strategic initiative options to senior leaders.
Demonstrate effective execution and completion of assigned strategic initiatives and projects.
Generate and advocate for process improvements and actively propel innovation in alignment with existing strategy.
This position will lead assigned unit strategic initiatives and cross-unit initiatives and is expected to participate in Enterprise initiatives on a limited basis.
Operational:
Independently perform actuarial and analytic analyses to solve business problems and apply judgment appropriately.
Drive day to day execution within unit. Begin to drive broad department initiatives.
Promote efficiency across primary working group, balancing additional effort against incremental lift gained from work.
Make decisions independently in accordance with department practices.
Consistently provide direction and review others' analytical work.
Begin to translate ambiguous business needs into analytical solutions.
Provide support as necessary for initiatives across the Enterprise within the scope of influence.
Communication:
Communicates on a regular basis with staff, peers and business partners and on an occasional basis with senior leaders.
Tailors communication of analysis, project results, and other business initiatives to audience.
Communicates technical topics to non-technical audiences.
Leads group discussions with primary working group.
Creates formal written communication such as memos or presentations.
Able to influence and collaborate with peers and partners to take actions to enhance business outcomes.
Talent:
Staff responsibilities are likely to include direct management of a small team of individual contributors.
Acquisition, retention, and development of talent for assigned unit.
Execute and communicate talent development processes, including performance and personal development goals.
Succession planning and talent assessment recommendations.
Performance management.
Support staff engagement cross Enterprise initiatives.
Mentor less experienced talent across the Enterprise.
Onboard new employees and interns in unit.
Support various training and skill development initiatives across Segment and the Enterprise.
May provide support for recruiting efforts and candidate talent assessment efforts.
Perform other duties as assigned.
What Will Our Ideal Candidate Have?
College degree in STEM related field.
Associate Actuarial Credential preferred.
8+ years of quantitative analysis experience.
Strong understanding of insurance products and industry.
Demonstrated ability in actuarial and quantitative analysis and statistical concepts.
Leadership experience.
Excellent communication, collaboration and relationship-building skills.
Excellent communication skills with the ability to present and translate complex information to leadership and non-technical teams.
Strong PC skills (MS Office) and programming skills (eg. SQL, SAS).
Begins to challenge conventional thinking.
Takes ownership of projects related to strategic initiatives and often makes independent recommendations to influence business outcomes.
Proficient in Leading Self including exhibiting decisiveness and self-awareness while also effectively managing ambiguity.
Development of Leading Others including modeling the way for others and leading cross-unit projects.
Initial development of Leading the Business including actively engaging in driving business results, broad thinking and promoting an Enterprise culture.
Business Acumen:
Has an in-depth understanding and knowledge of certain key business drivers and disciplines such as: underwriting, products, reinsurance, distribution, sales, operations, risk control, claim, and financials.
Able to effectively utilize this business knowledge in developing and implementing analytic solutions.
Has perspective on the industry and developing trends, including: technology
View all jobs at Travelers
⛔️ Travelers are no longer taking applications for this job.
From the blog
Expert tips on actuarial career growth and development.
Over the past few weeks, I've spoken with lots of actuarial analysts who are pretty anxious about AI.
Being an actuary isn't the 9-5 job that everyone thinks it is. At some point in your career, you'll probably feel like you're approaching burnout.
Starting a new job can be pretty scary, especially if it's your first actuarial role. But don't worry, we're here to help.