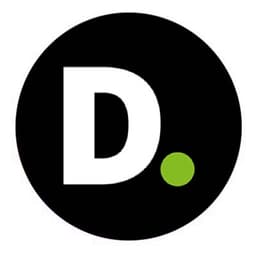 View all jobs at Deloitte
⛔️ Deloitte are no longer taking applications for this job.
Consultant (Climate Change)
Connect to your opportunity
Actively contributing to a wide range of client projects with a focus on net-zero and sustainability projects;
Managing small teams of junior actuarial trainees as part of a larger project, including performance management;
Having extensive client contact, including dealing with queries, attending meetings with support and working on client sites;
Contributing to business development, for example assistant with client proposals.
Our practice has both breadth and technical depth which is increasingly important in an ever changing regulatory landscape. When not working on net-zero and sustainability related projects, you can expect to be involved in a variety of assignments.
The key services that you could be involved in include:
Solvency II;
Finance Transformation;
Mergers & Acquisitions;
Capital Management;
Reserving;
Actuarial modelling;
Embedded value;
Audit;
IFRS 17
Connect to your skills and professional experience
Essential:
Some experience in climate change related work
Experience of at least one of our other key services listed above
Good knowledge of the life or non-life industry
The ability to apply your knowledge in practical and commercial situations;
Clear communication skills.
Desirable:
A solid academic track record, ideally a degree in Actuarial Science or a quantitative subject, and good progress towards a recognised actuarial qualification
Connect with your colleagues
"The great culture, flexibility, and range of experiences that Deloitte offers is what sets this firm apart. In Human Capital, Deloitte is far ahead of any of our immediate competitors."
-Sophia, Consulting
Connect to your agile working options
Location: The home office of this role is London
Your Work, Your Way: We call our hybrid working vision Deloitte Works. And it does. We trust you to make the right choices around where, when and how you work. You'll be able to make decisions about how you work best, to be collaborative, learn from colleagues, share your experiences, build the relationships that will fuel your career and prioritise your wellbeing. Having great conversations with your team and your leadership paves the way for great collaborative ways of working.
You'll be joining one of our innovative virtual communities, which means you can be based in any of our offices and we will do our best to accommodate. You'll have the flexibility to work from home or a client site as required. You'll also have access to a number of local collaboration spaces where you can meet with colleagues when needed to support your role. Our hybrid-working model enables our people to collaborate, connect and innovate in both a virtual and physical capacity.
Our commitment to you
Making an impact is more than just what we do: it's why we're here. So we work hard to create an environment where you can experience a purpose you believe in, the freedom to be you, and the capacity to go further than ever before.
We want you. The true you. Your own strengths, perspective and personality. So we're nurturing a culture where everyone belongs, feels supported and heard, and is empowered to make a valuable, personal contribution. You can be sure we'll take your wellbeing seriously, too. Because it's only when you're comfortable and at your best that you can make the kind of impact you, and we, live for.
Your expertise is our capability, so we'll make sure it never stops growing. Whether it's from the complex work you do, or the people you collaborate with, you'll learn every day. Through world-class development, you'll gain invaluable technical and personal skills. Whatever your level, you'll learn how to lead.
View all jobs at Deloitte
⛔️ Deloitte are no longer taking applications for this job.
From the blog
Expert tips on actuarial career growth and development.
Over the past few weeks, I've spoken with lots of actuarial analysts who are pretty anxious about AI.
Being an actuary isn't the 9-5 job that everyone thinks it is. At some point in your career, you'll probably feel like you're approaching burnout.
Starting a new job can be pretty scary, especially if it's your first actuarial role. But don't worry, we're here to help.