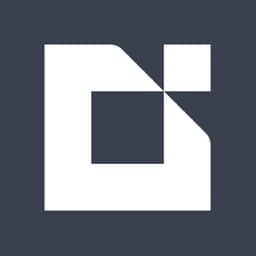 View all jobs at Milliman
⛔️ Milliman are no longer taking applications for this job.
Actuarial Data Analyst
Job Summary:
The Life & Annuity Predictive Analytics (LAPA) business unit is a lean, agile, diverse, and geographically distributed data science startup within Milliman. We develop leading-edge data products and deploy them on the cloud as web applications for the world's premiere life insurers.
Primary Responsibilities:
Develop data preparation and data analysis scripts (Python and SQL)
Take ownership of the inputs/outputs for a data preparation pipeline
Support development of internal processes to validate and visualize raw and prepared data
Document and communicate data analysis results
Required knowledge and experience:
Basic actuarial domain knowledge of life and annuity products
Passed one or more actuarial exams
Proficiency developing scripts for data manipulation (Python required)
Experience with SQL and data retrieval
Passion for data, computing, and problem solving
Ability to work in a highly collaborative environment as well as independently with minimum supervision
Ability to take ownership of a technical challenge and see it through to a successful conclusion
Excellent written and verbal communication skills
0 – 3 years of professional work experience
Preferred knowledge and experience:
Experience with distributed computing technologies (Databricks, Spark, H2O, Hadoop, etc.)
Advanced programming skills in Python including pandas and NumPy
Advanced programming skills in R including experience with the tidyverse suite of packages
Experience with RStudio Shiny web application framework
Basic knowledge of web application technology (JavaScript, HTML, and CSS)
Required education:
Bachelors in a quantitative field/Bachelors of science (e.g. Computer Science, Actuarial Science, Engineering, Statistics/Mathematics, Data Science, etc.)
Final year students are eligible to apply for this position
Pursuing Actuarial science qualification from any recognized institute
Location: Gurugram, India
About Milliman: Milliman is one of the world's largest independent professional services firms. Founded in 1947, the firm provides consulting services to clients in four practice areas: healthcare, life insurance and financial services, employee benefits and pensions, and property and casualty insurance. Today, Milliman has more than 3,500 employees, more than $1 billion in annual revenue, and more than 60 offices worldwide.
View all jobs at Milliman
⛔️ Milliman are no longer taking applications for this job.
From the blog
Expert tips on actuarial career growth and development.
Over the past few weeks, I've spoken with lots of actuarial analysts who are pretty anxious about AI.
Being an actuary isn't the 9-5 job that everyone thinks it is. At some point in your career, you'll probably feel like you're approaching burnout.
Starting a new job can be pretty scary, especially if it's your first actuarial role. But don't worry, we're here to help.