MetLife
Summer Intern
6mo ago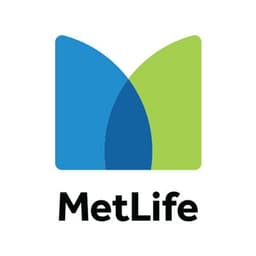 View all jobs at MetLife
⛔️ MetLife are no longer taking applications for this job.
Summer Intern
The Actuarial Summer Internship Program is intended to provide summer interns with valuable work experience through exposure to actuarial functions within MetLife.
Interns will work directly with experienced actuaries in areas of actuarial practice which may include product development, pricing, valuation, actuarial modeling, risk management, asset liability management, finance, investments, underwriting, emerging actuarial issues, technology, data analysis and auditing. Interns will contribute to a wide variety of exciting and interesting projects, as well as present to managers in the organization at the end of their internship.
Ten-week internship
Competitive salary
Application of mathematical and computer techniques to solve insurance and business problems
Attendance at presentations led by experts on key actuarial topics
Social activities and networking events
Possibility of full-time employment after graduation
Essential Business Experience and Technical Skills:
Successful completion of one or more Society of Actuaries exam is preferred
Enrolled in a bachelor's or master's degree program with an accredited college or university
Preferred major includes actuarial science, statistics, mathematics or other math-related sciences
Cumulative GPA of 3.3 or higher
Strong mathematical, analytical and problem-solving skills
Knowledge of programming languages and spreadsheet software
Excellent interpersonal skills, communications skills and leadership qualities
View all jobs at MetLife
⛔️ MetLife are no longer taking applications for this job.
From the blog
Expert tips on actuarial career growth and development.
Over the past few weeks, I've spoken with lots of actuarial analysts who are pretty anxious about AI.
Being an actuary isn't the 9-5 job that everyone thinks it is. At some point in your career, you'll probably feel like you're approaching burnout.
Starting a new job can be pretty scary, especially if it's your first actuarial role. But don't worry, we're here to help.