Munich Re
Junior Pricing Actuary
6mo ago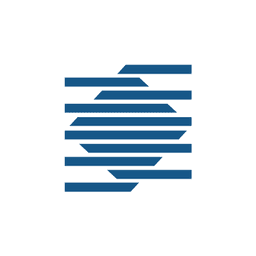 View all jobs at Munich Re
⛔️ Munich Re are no longer taking applications for this job.
Junior Pricing Actuary
As a member of Munich Re's Actuarial team, the actuary will join a community of life and health actuarial experts across Latin America and Southern Europe (Spain, Portugal, Malta and Italy) and will report to the Actuarial Pricing Manager.
This position is based in Mexico City.
Your job:
Technical servicing of clients along the Latin-America region, in particular with the acquisition of new business and the maintenance of existing business, with targeted support for Client Management & Business Development teams
Support on derivation of best estimate pricing bases and updates on time, based on biometric studies
Support product development projects, in cooperation with MR experts in Madrid, Munich, and London
Monitor and valuation of existing and new business, including Data Management for portfolio data
Develop risk management processes as first ln, especially with high-risk business
Conservation, acquisition and promotion of know-how and technical coordination with focus on international exchange
Your profile:
Education: University degree in Actuarial Science, Economics or Mathematics
Qualified actuary with experience of at least 2 years in life (re)insurance pricing, including life contingencies, probabilities, reserving, and experience in modelling with the use of actuarial tools
Health insurance knowledge is a plus
Knowledge in Microsoft Suite, specially excel (can perform complex functions) & word, R or similar programming
Open to learn internal tools and systems
Fluent in Spanish and good business English
You should demonstrate a high degree of:
Work in teams and spread knowledge
Communication skills
Analytical skills
Personal responsibility and ownership
Work under pressure
Our Benefits:
Active support in the growth of your professional and personal development
Great compensation package that is complemented with a comprehensive benefits program
A hybrid working model that allows for flexible hours, in-office and remote working
A great workplace environment
View all jobs at Munich Re
⛔️ Munich Re are no longer taking applications for this job.
From the blog
Expert tips on actuarial career growth and development.
Over the past few weeks, I've spoken with lots of actuarial analysts who are pretty anxious about AI.
Being an actuary isn't the 9-5 job that everyone thinks it is. At some point in your career, you'll probably feel like you're approaching burnout.
Starting a new job can be pretty scary, especially if it's your first actuarial role. But don't worry, we're here to help.