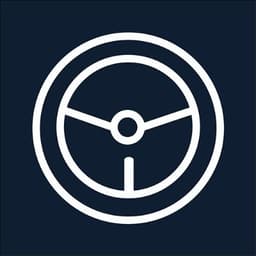 View all jobs at INSHUR
⛔️ INSHUR are no longer taking applications for this job.
Pricing Lead (Motor)
INSHUR is a fast-growing insurtech that's modernising the commercial auto insurance sector.
Hybrid working and excellent benefits (💰 £70-80k salary + 📈 stock options + 🍼 13 weeks full pay parental leave + more)
Description
Are you keen to work somewhere that's stimulating and friendly, with countless opportunities for growth and plenty of freedom to make a real impact? This could be the place for you!
We are looking for a Pricing Lead here at INSHUR; We are based in Brighton and work in a hybrid environment. We ask for everyone to be able to visit our beautiful office at least once a month along with visits to our London office once a week. You'll be working on re-inventing insurance in exciting markets across multiple territories including the UK, the Netherlands, and new European countries as we expand.
Supported by (and reporting to) the Director of Pricing & Analytics, you'll be joining a friendly team of nine who believe in challenging the traditional ways of insurance. We aim to provide pricing and analytical solutions to create innovative insurance products.
We've got a great team in place and are proud of our culture (check out our Glassdoor reviews). We value high performance and care deeply about making INSHUR feel like a place where everyone is building something really special, that we can all be proud of, and doing it with friends.
What you'll do
As our Pricing Lead you will be responsible for the end-to-end pricing process, starting from analysing, modelling and making proposals, all the way to implementing changes and then monitoring the impact. You will aim to maximising business volume and value, whilst ensuring prices are technically adequate. This will be across all European territories on multiple lines of commercial motor business. Other key responsibilities include:
Ensuring ultimate loss ratio targets are met
Maximising growth of GWP and revenue
Monitoring business performance
Reviewing insurance profitability by developing loss ratios to ultimate
Managing carrier relationships
Manage the price change process
Being the Pricing representative on key company projects
Providing analytical support to the rest of the business
Optimising the commission rate
Developing prices for fleet business
Requirements
Below is a guideline of skills that we think would make you successful in this role.
Have worked in a Pricing environment within motor insurance
Are a qualified or nearly qualified actuary
Have plenty of experience using SQL, as well as some R or Python
Have built and worked with pricing models such as generalised linear models (GLMs), gradient boosting models (GBMs) and other machine learning algorithms
Have experience understanding loss ratio profitability
Know the benefits of price optimisation and how to use it in practice
Understand the commercial needs of stakeholders both internally and externally
Are passionate about data, modelling and analytics
Understand the value of data in a commercial environment
Your colleagues say you:
Have great attention to detail
Are data driven
Can communicate well
Will go the extra mile
Benefits
We provide a friendly and stimulating environment for everyone to grow, learn and thrive in. We operate in a hybrid environment and we encourage a flexible way of working to adapt to personal circumstances and individual and business needs.
We offer all our employees stock options and we will pay into your pension monthly. We've also built a benefits package that invests in our people's long-term personal and professional growth and wellbeing. Here's a sample of what this includes:
30 days of holiday annually in addition to bank holidays
Private healthcare scheme for you and your family
Life Insurance
13 weeks full pay parental leave regardless of your gender
Flexible working hours
Annual personal training allowance and regular learning opportunities
Monthly flexible wellbeing allowance to help you stay healthy and productive
It goes without saying that we provide everyone with a laptop, monitor, top of the range kit, and any software you need.
Where possible, we will cross-train and/or focus on what interests you, whether it's taking on professional qualifications such as the actuarial exams, or attending relevant seminars.
About Us
INSHUR is the leading provider of insurance across North America and Europe that satisfies the diverse needs of on-demand drivers.
With a focus on embedded insurance solutions, and complementary technology integrations for digital platform providers such as Uber and Amazon, we've been helping drivers stay on the road since 2016 through our data, technology and in-house expertise.
As a global team of around 200 people based across the US, UK and the Netherlands, we value:
Generosity, inclusivity, open-mindedness and diversity
The delivery of great results and learning in the open
Freedom to make long-term, high-impact decisions
The wellbeing of their teammates and the people around them
Enjoying the ride
We completed our B1 funding as well as the acquisition of American Business Insurance in 2023. We have exciting plans to continue growing our portfolio and product lines and expand to new territories in the future.
View all jobs at INSHUR
⛔️ INSHUR are no longer taking applications for this job.
From the blog
Expert tips on actuarial career growth and development.
Over the past few weeks, I've spoken with lots of actuarial analysts who are pretty anxious about AI.
Being an actuary isn't the 9-5 job that everyone thinks it is. At some point in your career, you'll probably feel like you're approaching burnout.
Starting a new job can be pretty scary, especially if it's your first actuarial role. But don't worry, we're here to help.