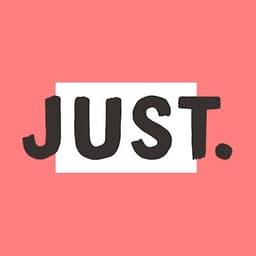 View all jobs at Just
⛔️ Just are no longer taking applications for this job.
DB Senior Actuarial Analyst
The Role
The DB Senior Actuarial Analyst will undertake pricing and actuarial input required to support delivery of DB Data True Ups and other tasks relating to in-force business.
Key Responsibilities
Support the Head of True up and DB Actuary in accurate and timely delivery of data true ups.
Prepare/check internal sign off documentation for each quotation, ensuring results are presented to Head of True up or DB Actuary in a clear manner, outlining all material areas of judgement and limitations.
Prepare/ check drafts of client deliverables / data true up letters to be issued externally.
Carry out all necessary BAU work for in force business which includes scheme valuations and individual member calculations.
Proactively drive projects forward to ensure they are progressed in line with expected timescales.
Proactively work to promote a culture of collaboration and engagement within the True up team.
Actively assist in development of junior team members.
Key Skills
Open to either someone working towards the FIA qualification or a stopped studier where relevant Actuarial experience gained in a Life Company or Re Insurer is more important.
Strong analytical and problem-solving skills.
Good IT skills, particularly Excel.
Excellent verbal and written communication skills, with the ability to present complex financial concepts in a clear and concise manner.
Sound knowledge of technical actuarial concepts, particularly principles underlying bulk annuity pricing.
Good knowledge and awareness of the DB buy in/buy out market, life insurance and relevant regulation.
Overview of Company
We're a specialist UK financial services group focusing on attractive segments of the UK retirement income market. We need agile operators, who can quickly find solutions and are committed to doing the right thing for our customers. To fulfil our purpose to help people achieve a better later life.
Company Benefits
Competitive Salary, amazing Pension Scheme and Life Assurance
25 Days Annual Leave plus an Additional Day on us for your Birthday
Private Medical Cover and Income Protection
A generous and highly achievable bonus scheme – paid annually based on individual and company performance against targets.
Opportunity to progress within your career both in-role and within the company.
FREE access to the Headspace App, a 24/7 Employee Assistance Helpline and Trained Physical & Mental Health First Aiders (On-Site)
A variety of Employee Funded Benefits available to you via our Online Benefits Portal
Plus, several additional purchase options available for you and your loved ones
View all jobs at Just
⛔️ Just are no longer taking applications for this job.
From the blog
Expert tips on actuarial career growth and development.
Over the past few weeks, I've spoken with lots of actuarial analysts who are pretty anxious about AI.
Being an actuary isn't the 9-5 job that everyone thinks it is. At some point in your career, you'll probably feel like you're approaching burnout.
Starting a new job can be pretty scary, especially if it's your first actuarial role. But don't worry, we're here to help.