Travelers
Pricing Manager (Bond & Specialty Insurance)
6mo ago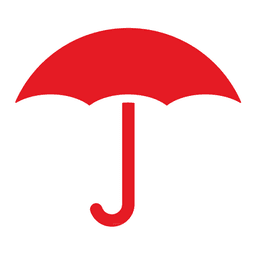 View all jobs at Travelers
⛔️ Travelers are no longer taking applications for this job.
Pricing Manager (Bond & Specialty Insurance)
Taking care of our customers, our communities and each other. That's the Travelers Promise. By honoring this commitment, we have maintained our reputation as one of the best property casualty insurers in the industry for over 160 years. Join us to discover a culture that is rooted in innovation and thrives on collaboration. Imagine loving what you do and where you do it.
Salary Range
$100,400.00 – $165,700.00
Bond & Specialty Insurance (BSI) is seeking a highly motivated individual to join the actuarial pricing team. BSI is in the process of modernizing our rate plans and product delivery, and this is an excellent opportunity to be a part of this transformative effort alongside our business partners.
This position will provide Primary support for Non-Profit D&O coverage and in addition will provide actuarial support for the Private Non-Profit (PNP) Business Unit. In this role, you will have the chance to partner directly with underwriting and business partners to drive profitable results through development of rate plans and providing analytic insights to help set strategy for the business.
Support of the Non-Profit D&O product involves assessing coverage profitability through rate adequacy and other ad hoc analyses. Rate reviews and completion of rate filings are also to be expected. A high level of engagement with Product Management is a key component to successfully filling this role.
Other key partners in this role will include Research & Development, Business Intelligence & Analytics, IT, Regulatory, and Reserving. In addition, this role will provide the opportunity to be involved in ad hoc projects and initiatives in support of the Management Liability pricing group.
What Will You Do?
Participate in a lead role in the successful execution and completion of assigned strategic initiatives and projects.
Develop solutions to resolve challenges of an initiative.
Propose change and innovation in order to improve project team performance and timelines.
This position will often participate on cross-unit initiatives and may participate on Enterprise initiatives.
Independently perform actuarial and analytic analyses to solve business problems and apply judgment appropriately.
Support and drive components of unit initiatives. Begin to support broad department initiatives.
Take accountability for process efficiencies within assignments.
Begin to make proposals in accordance with department practices.
Provide support as necessary for initiatives across the Enterprise within the scope of influence.
Communicates analysis, project results, and other business initiatives to peers and business partners.
Communicates technical topics to non-technical audience within the primary working group with guidance from manager.
Actively participates and may lead group discussions at the unit level.
Creates formal written communication such as memos or presentations with guidance and peer review.
Networks and collaborates on ideas and challenges.
Retention and development of assigned staff.
Execute and communicate talent development processes, including performance and personal development goals.
Talent assessment recommendations.
Performance management.
Mentor less experienced talent across the Enterprise.
Onboard new employees and interns in unit.
Support various training and skill development initiatives across assigned Segment and the Enterprise.
May provide support for recruiting efforts and candidate talent assessment efforts.
Perform other duties as assigned.
What Will Our Ideal Candidate Have?
College degree in STEM related field.
Associate Actuarial Credential preferred.
Strong PC skills (MS Office) and programming skills (eg. SQL, SAS).
4+ years of quantitative analysis experience preferred.
Strong understanding of insurance products and industry.
Demonstrated ability in actuarial and quantitative analysis and statistical concepts.
Demonstrated ability to manage projects.
Take ownership of assigned projects and meetings, make recommendations and presents results to business partners.
Proficient in Leading Self, exhibiting self-awareness while also effectively managing ambiguity.
Initial development of Leading Others, including mentoring/training team members.
Initial development of Leading the Business, including actively supporting business goals and being a positive member of the Enterprise culture.
Has an in-depth understanding and knowledge of a few basic business drivers and disciplines such as: underwriting, products, reinsurance, distribution, sales, operations, risk control, claim, and financials.
Able to effectively utilize this business knowledge in developing analytic solutions.
Has a foundational perspective of the primary industry and developing trends such as: technology, analytic methodology, products and performance of competitors.
Is familiar with a couple other key business drivers and disciplines.
Proactively build and own professional business relationships across the BI&AA community across the Enterprise.
Generate and solicit ideas, and begin to build consensus with guidance.
Aware of potential conflict and begins to addresses with guidance.
Begin to set and manage expectations with business partners for small projects.
Evaluate and use appropriate data, tools and methods.
Able to perform analytics independently, can effectively plan next steps within analyses with little oversight.
May perform technical review of team work product.
Able to contribute on more complex analytical work with guidance.
Bachelors Degree or equivalent experience required.
2 years of experience in quantitative analysis required.
What Is in It for You?
Health Insurance: Employees and their eligible family members – including spouses, domestic partners, and children – are eligible for coverage from the first day of employment.
Retirement: Travelers matches your 401(k) contributions dollar-for-dollar up to your first 5% of eligible pay, subject to an annual maximum. If you have student loan debt, you can enroll in the Paying it Forward Savings Program. When you make a payment toward your student loan, Travelers will make an annual contribution into your 401(k) account. You are also eligible for a Pension Plan that is 100% funded by Travelers.
Paid Time Off: Start your career at Travelers with a minimum of 20 days Paid Time Off annually, plus nine paid company Holidays.
Wellness Program: The Travelers wellness program is comprised of tools and resources that empower you to achieve your wellness goals. In addition, our Life Balance program provides access to professional counseling services, life coaching and other resources to support your daily life needs. Through Life Balance, you're eligible for five free counseling sessions with a licensed therapist.
Volunteer Encouragement: We have a deep commitment to the communities we serve and encourage our employees to get involved. Travelers has a Matching Gift and Volunteer Rewards program that enables you to give back to the charity of your choice.
Travelers is an equal opportunity employer. We believe that we can deliver the very best products and services when our workforce reflects the diverse customers and communities we serve. We are committed to recruiting, retaining and developing the diverse talent of all of our employees and fostering an inclusive workplace, where we celebrate differences, promote belonging, and work together to deliver extraordinary results.
View all jobs at Travelers
⛔️ Travelers are no longer taking applications for this job.
From the blog
Expert tips on actuarial career growth and development.
Over the past few weeks, I've spoken with lots of actuarial analysts who are pretty anxious about AI.
Being an actuary isn't the 9-5 job that everyone thinks it is. At some point in your career, you'll probably feel like you're approaching burnout.
Starting a new job can be pretty scary, especially if it's your first actuarial role. But don't worry, we're here to help.