MetLife
US Chief Actuary
7mo ago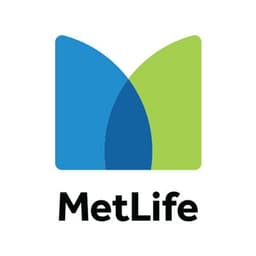 View all jobs at MetLife
⛔️ MetLife are no longer taking applications for this job.
US Chief Actuary
The US Chief Actuary is the senior leader responsible for managing all actuarial services for the US. This leadership role oversees a team of approximately 125 in all aspects of valuation, including US GAAP, Statutory, Embedded Value, economic capital and ALM. The US Actuary oversees all experience studies and development of the asset and liability actuarial assumptions for both existing and new business. The role also oversees product pricing assumptions for the Group and RIS businesses, as well as actuarial model development and implementation.
The US Chief actuary is a member of the US asset liability management committee, and key participant in the asset liability management governance process, with responsibility to explain both qualitative and quantitative properties of the liabilities of the firm to the Investment Department so that appropriate investment guidelines and strategies can be developed.
The US Chief Actuary is also the Appointed Actuary for the NY statutory entity, with responsibility to perform asset and reserve adequacy analysis. In this position the actuary reports the NY Department of Financial Services, and the Board of Directors of MLIC. Other key stakeholders include ratings agencies, senior management (including CFO, Treasurer, CAO, and CIO) and key business leaders.
As a key member of the senior management team, this role will also be responsible for driving the actuarial transformation effort by changing the way we work (leveraging data, automation, standardization and simplification as key levers to optimize performance).
Key Responsibilities:
The Chief Actuary for the US is responsible for all aspects of Product, Pricing and oversight, and Valuation/Reserving in the region
For regulatory, financial and risk management purposes the actuarial team must develop and deploy cash flow testing, risk-based capital, stress testing, and market-risk related economic capital models of MetLife's US business. All businesses of MetLife are covered, including all life, health, and annuity products.
Lead, develop and build a team of motivated and highly engaged actuaries to value the US business correctly and efficiently on statutory, GAAP and EV bases.
Communicate technical and complex actuarial matters with clarity to enable various audiences to receive information in a simple and effective manner that garners trust.
Create a collaborative environment within the business to give proactive advice to the various stakeholders and leaders.
Drive improvements in actuarial techniques and technology to measure and improve free cash flow to the enterprise.
Partner with CFOs and other financial professionals to provide management information to stakeholders.
Develop and maintain appropriate management metrics useful for decision making and to enhance understanding of the underlying business drivers (expense, investments, mortality, productivity, persistency, etc.)
Maintain strong relationships with senior executives so as to identify their needs and seek full range of business solutions. Manage relationships with critical service providers for reinsurance, external audit, legal and tax counsel, among others. Ensure that competitively priced and high-quality service is obtained when necessary.
Key Requirements:
Bachelor's degree in mathematics, statistics, or actuarial science. FSA and MAAA designations.
15+ yrs. relevant actuarial experience focused on Life, Health, and Annuity products
Knowledge of and experience with US products, US GAAP and statutory reporting principles is primary importance.
Hands-on experience in Risk Management and/or Investments would be highly desirable.
The US Chief Actuary should be a natural potential successor to the Global Chief Actuary.
Experience building and managing a team in a matrix organization is essential. Strong technical and analytical skills with attention to detail.
Focused on clear and concise verbal and written communications.
Capable of becoming a Trusted Advisor to the CFO, CRO, Global Chief Actuary and the Business Unit leaders.
Able to manage department and IT budgets as well as vendor expense management.
Committed to developing actuarial talent.
Periodic travel based on business need
Leadership Competencies:
Thinks Strategically - Sets direction aligned to the company's strategy, applying external and global perspective to meet local and global needs.
Motivates People - Gains people commitment to achieve business objectives through clear communication of the company's vision and flexing leadership styles to inspire high performance.
Creates Partnerships - Authentically builds trusted relationships and collaborates across global, diverse and multi-functional teams to successfully drive business objectives.
Grows Talent - Inclusively and pro-actively develops talent, empowers individuals and manages diverse teams to drive engagement and performance.
Results - Sets aggressive goals and is accountable for continuously driving improved performance, leading change and ensuring high standards.
MetLife, through its subsidiaries and affiliates, is one of the world's leading financial services companies, providing insurance, annuities, employee benefits and asset management to help its individual and institutional customers navigate their changing world. Founded in 1868, MetLife has operations in more than 40 countries and holds leading market positions in the United States, Japan, Latin America, Asia, Europe and the Middle East.
We are one of the largest institutional investors in the U.S. with $642.4 billion of total assets under management as of March 31, 2021. We are ranked #46 on the Fortune 500 list for 2021. In 2020, we were named to the Dow Jones Sustainability Index (DJSI) for the fifth year in a row. DJSI is a global index to track the leading sustainability-driven companies. We are proud to have been named to Fortune magazine's 2021 list of the "World's Most Admired Companies."
About MetLife
MetLife is committed to building a purpose-driven and inclusive culture that energizes our people. Our employees work every day to help build a more confident future for people around the world.
We want to make it simple for all interested and qualified candidates to apply for employment opportunities with MetLife. For further information about how to request a reasonable accommodation, please click on the Disability Accommodations link below.
MetLife is a proud Equal Employment Opportunity and Affirmative Action employer dedicated to attracting, retaining, and developing a diverse and inclusive workforce. All qualified applicants will receive consideration for employment at MetLife without regards to race, color, religion, sex (including pregnancy, childbirth, or related medical conditions), sexual orientation, gender identity or expression, age, disability, national origin, marital or domestic/civil partnership status, genetic information, citizenship status, uniformed service member or veteran status, or any other characteristic protected by law. MetLife maintains a drug-free workplace.
The wage range for applicants for this position is $350,000 to $400,000. This role is also eligible for annual short-term incentive compensation and stock based long-term incentives. All incentives and benefits are subject to the applicable plan terms.
Benefits We Offer
Our U.S. benefit programs are geared toward health and wellness, financial protection, and retirement savings. In addition to comprehensive health coverage including medical/prescription drug, dental, vision, and no-cost short- and long-term disability benefits also include:
Retirement plan (cash balance pension) with a minimum monthly contribution regardless of an employee's pay and 401(k) with employer matching
Company-paid life insurance and legal services, and discounts on voluntary insurance products including auto and home, pet, critical illness, hospital indemnity, and accident insurance
Employee Assistance Program (EAP) and digital mental health programs
Expert support for medical second opinions, cancer care navigation, diabetes and hypertension, weight loss/fitness, joint and spine health, caregiving, and more
Generous paid time off, including a floating cultural heritage day
Paid volunteer time off and charitable contribution match
Tuition assistance
Family benefits including paid parental leave, adoption and surrogacy assistance, child and eldercare support, college advising program
View all jobs at MetLife
⛔️ MetLife are no longer taking applications for this job.
From the blog
Expert tips on actuarial career growth and development.
Over the past few weeks, I've spoken with lots of actuarial analysts who are pretty anxious about AI.
Being an actuary isn't the 9-5 job that everyone thinks it is. At some point in your career, you'll probably feel like you're approaching burnout.
Starting a new job can be pretty scary, especially if it's your first actuarial role. But don't worry, we're here to help.