AIG
Associate Actuary
7mo ago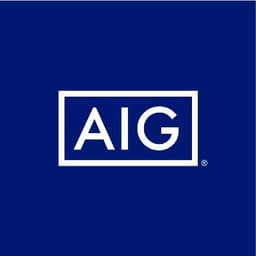 View all jobs at AIG
⛔️ AIG are no longer taking applications for this job.
Associate Actuary
American International Group, Inc. (AIG) is a leading global insurance organization. AIG member companies provide a wide range of property casualty insurance in approximately 70 countries and jurisdictions. These diverse offerings include products and services that help businesses and individuals protect their assets and manage risks.
General Insurance is a leading provider of insurance products and services for commercial and personal insurance customers. It includes one of the world's most far-reaching property casualty networks. General Insurance offers a broad range of products to customers through a diversified, multichannel distribution network.
As an actuary at AIG, you will be challenged and encouraged to reach your greatest potential. Every day will bring new opportunities to stretch your analytical and problem-solving skills as you improve how we predict and mitigate risk. Our Financial Actuaries are on the frontlines, quantifying risk, pricing insurance and reserving losses for AIG's major regulated and rated insurance operating companies globally. Portfolio Analytics and Pricing Actuaries support AIG's businesses and are responsible for technical pricing, product development analytics and performance measurement. They collaborate with Marketing, Operations and Financial Management.
About the Role
We are seeking an actuarial professional with industry expertise to assist with the Lexington Casualty business. The Actuary will be responsible for providing reserving and financial reporting support to the Lexington Casualty profit center. The position involves the analysis of the reserves needed for various classes of casualty business such as general liability, auto liability, excess casualty, and construction defect.
Additional duties include assisting with the production of the Schedule P and other related annual statement exhibits, other statutory quarterly statements and management reporting information for the GAAP and Statutory financials. They will partner with other actuaries in implementing best practices, analytical techniques and assessing the impact of loss trends and claims emergence.
Key Responsibilities:
Perform Lexington Casualty annual reserve studies, including complex/non-standard lines of business such as Construction Defect, to determine the adequacy of loss and loss expense reserves
Provide actuarial support for quarterly closings and year-end financial reporting process
Responsible for timely and accurate analysis of loss reserves and accurate booking of the appropriate IBNR
Complete Sarbanes-Oxley documentation in accordance with appropriate standards
Collaborate with data team to drive process improvement and achieve Actuarial transformation goals
Interact with outside regulators and auditors to provide technical and professional information and guidance
Partner with pricing actuaries to provide timely, accurate and actionable feedback on business performance
Communicate with and advise senior management, as well as underwriters, comptrollers, claims, or legal departments.
Keep aware of emerging issues affecting commercial product lines and adjusts analysis as appropriate.
Work effectively as part of a team and train junior staff in order to achieve financial, strategic and operational objectives
Qualifications:
BS in Actuarial Science, Mathematics, Statistics, or related area
ACAS or near ACAS designation
5+ years of experience in commercial casualty reserving preferred
Strong analytical and problem-solving skills
Work well both independently and as part of a team
Proficiency in Excel and SQL required; Experience with SAS, Python, R, or other programming languages preferred
Strong business and collaboration skills and responsive to service needs and operational demands
Effective time management skill
Excellent communication, presentation, and interpersonal skills
Customer focus
For positions based in NYC, the base salary range is $102,000-$128,000. For positions based in Jersey City, NJ, the base salary range is $90,000-$120,000. In addition, the position is eligible for a bonus in accordance with the terms of the applicable incentive plan. We're proud to offer a range of competitive benefits, a summary of which can be viewed here: AIG Benefits Overview.
We're proud to offer a range of employee benefits and resources that help you protect what matters most - your health care, savings, financial protection and wellbeing. We provide a variety of leaves for personal, health, family and military needs. Our global mental health and wellness days off provide all colleagues with a paid day off to focus on their mental health and wellbeing.
We are an Equal Opportunity Employer
American International Group, Inc., its subsidiaries and affiliates are committed to be an Equal Opportunity Employer and its policies and procedures reflect this commitment. We provide equal opportunity to all qualified individuals regardless of race, color, religion, age, gender, gender expression, national origin, veteran status, disability or any other legally protected categories such as sexual orientation.
At AIG, we believe that diversity and inclusion are critical to our future and our mission – creating a foundation for a creative workplace that leads to innovation, growth, and profitability. Through a wide variety of programs and initiatives, we invest in each employee, seeking to ensure that our people are not only respected as individuals, but also truly valued for their unique perspectives.
View all jobs at AIG
⛔️ AIG are no longer taking applications for this job.
From the blog
Expert tips on actuarial career growth and development.
Over the past few weeks, I've spoken with lots of actuarial analysts who are pretty anxious about AI.
Being an actuary isn't the 9-5 job that everyone thinks it is. At some point in your career, you'll probably feel like you're approaching burnout.
Starting a new job can be pretty scary, especially if it's your first actuarial role. But don't worry, we're here to help.