AIG
Pricing Actuary (Property & SME LAC)
7mo ago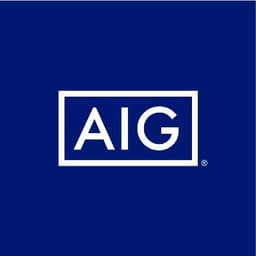 View all jobs at AIG
⛔️ AIG are no longer taking applications for this job.
Pricing Actuary (Property & SME LAC)
Job Description:
Portfolio Analysis

Conduct profit study/country planner/budget
Perform deep dives to support underwriters in investigating components of their portfolio

Monitoring

Monitor rate, rate adequacy, and exposure
Analyze profiles such as deductibles, limits, line sizes, etc.
Use AvE to leverage existing reserving work but build up pricing AvE (template exists in EMEA/UK)
Analyze claims to spot trends
Work closely with underwriting management to identify profitable new business and growth opportunities

Rater/Pricing

Support Property underwriters to understand how their technical premium has been built up in GLMS – Modelled Cat, non-modelled Cat, non-Cat
Work as part of the global team to calibrate and validate base rates and modifiers in the Property rater
Update LAC pricing models for Package/SME

Others

Support requests for data as required for different regional/international/global initiatives
Feed into risk and other discussions that assess the impacts LAC Property/Package business
Work with regional cat teams to understand the drivers of cat pricing and how these impact technical premiums
Technical Skills and Expertise:
Ability to communicate actuarial concepts to non-specialists
Candidates with Property/SME product experience strongly preferred
Candidates with CAT modeling understanding preferred
Proven proficiency in actuarial pricing concepts/methodologies
Actuarial degree
Strong analytical and problem-solving skills
Work well both independently and as part of a team
Expertise in Excel, VBA, SAS, R, Python, or other programming languages
Strong business and collaboration skills, and responsive to service needs and operational demands
Excellent communication, presentation, and interpersonal skills
English and Spanish speaker
About the Company:
American International Group, Inc., its subsidiaries and affiliates are committed to being an Equal Opportunity Employer. We provide equal opportunity to all qualified individuals regardless of race, color, religion, age, gender, gender expression, national origin, veteran status, disability, or any other legally protected categories such as sexual orientation.
At AIG, we believe that diversity and inclusion are critical to our future and our mission – creating a foundation for a creative workplace that leads to innovation, growth, and profitability. Through a wide variety of programs and initiatives, we invest in each employee, seeking to ensure that our people are not only respected as individuals but also truly valued for their unique perspectives.
View all jobs at AIG
⛔️ AIG are no longer taking applications for this job.
From the blog
Expert tips on actuarial career growth and development.
Over the past few weeks, I've spoken with lots of actuarial analysts who are pretty anxious about AI.
Being an actuary isn't the 9-5 job that everyone thinks it is. At some point in your career, you'll probably feel like you're approaching burnout.
Starting a new job can be pretty scary, especially if it's your first actuarial role. But don't worry, we're here to help.