Milliman
Associate Actuary (Health)
7mo ago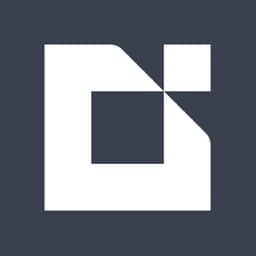 View all jobs at Milliman
⛔️ Milliman are no longer taking applications for this job.
Associate Actuary (Health)
Milliman is an independent company that has been delivering market-leading services and solutions to clients worldwide for over 75 years. They are helping companies take on some of the world's most critical and complex issues, including retirement funding and healthcare financing, risk management and regulatory compliance, data analytics and business transformation. Milliman's healthcare consulting practice, located in Indianapolis, provides consulting services to a broad array of clients in the healthcare field with primary focus on Medicaid and Pharmaceutical consulting. They are looking for an Actuarial Consultant (ASA) to assist in project management and review. This position provides excellent opportunities for professional development and advancement.
The Indianapolis practice continues to grow and has created an additional Actuarial Consultant (ASA) position. The Practice works with a wide range of clients and our ASAs perform the following types of analyses:
Medicaid budget and forecasting assistance
Projection and other financial modeling
Experience analysis including outcomes analyses, prevalence/incidence estimates and expenses associated with specified diseases and conditions
Actuarial support for government reporting requirements
Dental pricing and reserving
Assistance with contract bidding and negotiations
Populations projections for product development
The person hired for this role will be required to work on-site in the Indianapolis office on a weekly basis, however, flexible work arrangements can be discussed.
Qualifications:
Bachelors or better in Actuarial Science or related field.
ASA certification
Required Skill Sets:
Knowledge of Medicaid terminology to communicate effectively with clients and to understand their complex reporting requirements
Computer skills including Excel, Word, & PowerPoint; programming skills a plus
Solid analytic and mathematic skills
Attention to detail
Ability to work on multiple projects at any given time
Ability to apply skills learned on one project to subsequent analyses
Professional presence
Superior problem-solving capabilities
Excellent written and oral communication skills
Strong organizational and time management skills
Milliman Benefits:
Medical, dental and vision coverage for employees and their dependents, including domestic partners
A 401(k) plan with matching program, and profit sharing contribution
Employee Assistance Program (EAP)
A discretionary bonus program
Paid Time Off (PTO) starts accruing on the first day of work and can be used for any reason; full-time employees will accrue 15 days of PTO per year, and employees working less than a full-time schedule will accrue PTO at a prorated amount based on hours worked
Family building benefits, including adoption and fertility assistance and paid parental leave up to 12 weeks for employees who have worked for Milliman for at least 12 months and have worked at least 1,250 hours in the preceding 12-month period
A minimum of 8 paid holidays
Milliman covers 100% of the premiums for life insurance, AD&D, and both short-term and long-term disability coverage
Flexible spending accounts allow employees to set aside pre-tax dollars to pay for dependent care, transportation, and applicable medical needs
Milliman is among the world's largest independent consulting and actuarial firms. Our clients represent nearly every segment of stakeholders in the global healthcare system. We advise clients on a wide range of issues - from assessing the impact of healthcare reform on organizations or populations to providing insight into medical utilization. Our consulting work is supported by a powerful tool kit of data analytics solutions and an expert-driven, multidisciplinary team approach to deliver actionable insights to our clients. Starting positions in the Milliman Indianapolis Health Practice offer varied opportunities to develop both professional and technical skills.
All qualified applicants will receive consideration for employment without regard to race, color, religion, sex, sexual orientation, gender identity, national origin, disability, or status as a protected veteran.
View all jobs at Milliman
⛔️ Milliman are no longer taking applications for this job.
From the blog
Expert tips on actuarial career growth and development.
Over the past few weeks, I've spoken with lots of actuarial analysts who are pretty anxious about AI.
Being an actuary isn't the 9-5 job that everyone thinks it is. At some point in your career, you'll probably feel like you're approaching burnout.
Starting a new job can be pretty scary, especially if it's your first actuarial role. But don't worry, we're here to help.