Milliman
Intern (General Insurance & Health)
7mo ago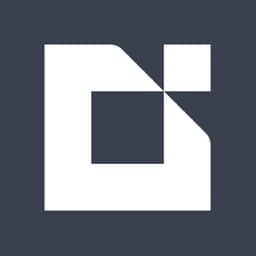 View all jobs at Milliman
⛔️ Milliman are no longer taking applications for this job.
Intern (General Insurance & Health)
Location:
Hong Kong office
Duration:
Full-time/ part-time internship (at least 3 days per week, 3-6 months)
Job Description:
As an intern, you will be working with leading actuaries and consultants to bring best-practice solutions to insurance companies across Asia. The role will encompass general insurance and healthcare assignments, which would include:
Claim reserves review for statutory filings
Mergers and acquisitions, including actuarial support for due diligence and appraisal value
Strategic work including reinsurance optimization, risk and capital management, market entry support, etc.
Modelling support for IFRS17 implementation
HKRBC implementation support, including statutory filings, capital analysis, ORSA requirements
Portfolio review and risk profile analysis
Actuarial assistance for the development of new general/health products and premium rates
Actuarial analytics applied in non-traditional areas
Market research and analysis
Besides acquiring actuarial analysis and financial modelling skills, in this role you will gain invaluable insights into the business and operations of different insurers as well as an understanding of how their underwriting strategy and claims management ultimately related to financial performance.
You will be working with a small, friendly team of experienced actuarial consultants who will provide the necessary supervision and guidance to ensure that you will succeed in the role. We are looking for quick learners who are enthusiastic, proactive and enjoy working in a challenging environment. Good Excel and VBA skills would be highly advantageous.
Qualifications:
Skills:
Enthusiastic: Shows intense and eager enjoyment and interest
Team Player: Works well as a member of a group
Dedicated: Devoted to a task or purpose with loyalty or integrity
Motivations:
Flexibility: Inspired to perform well when granted the ability to set your own schedule and goals
View all jobs at Milliman
⛔️ Milliman are no longer taking applications for this job.
From the blog
Expert tips on actuarial career growth and development.
Over the past few weeks, I've spoken with lots of actuarial analysts who are pretty anxious about AI.
Being an actuary isn't the 9-5 job that everyone thinks it is. At some point in your career, you'll probably feel like you're approaching burnout.
Starting a new job can be pretty scary, especially if it's your first actuarial role. But don't worry, we're here to help.