Milliman
Actuarial Analyst
7mo ago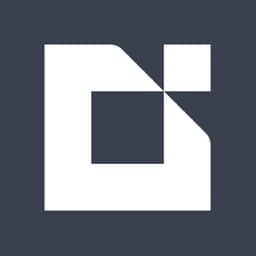 View all jobs at Milliman
⛔️ Milliman are no longer taking applications for this job.
Actuarial Analyst
Milliman is an independent company that has been delivering market-leading services and solutions to clients worldwide for over 75 years. Our services help companies take on some of the world's most critical and complex issues, including retirement funding and healthcare financing, risk management and regulatory compliance, data analytics, and business transformation.
The Portland, Maine office of Milliman specializes in disability insurance and group life insurance. Our clients are insurance companies and large employers who need assistance in managing the actuarial and financial aspects of these programs. Typical projects involve designing and pricing insurance benefits, analyzing the cost drivers of existing programs, computing reserves and performing financial projections, and leading vendor selection processes.
We are a small and specialized team of consultants, nationally recognized for our expertise in the areas of disability and group life insurance. All of us work closely together, and there is constant interaction between junior staff and practice leaders on all of our projects. We strive to achieve a friendly and high-performance work atmosphere with a focus on teaching and learning. The ability to work independently and to be sufficiently flexible to work on multiple projects at once are important qualifications for this position.
Responsibilities:
Create spreadsheets for use in analyzing insurance products and the financial performance of insurance companies.
Assist senior actuaries in computing premium rates for insurance products and estimating the liabilities held by insurance companies and employers for future benefit payments.
Work with computer models that produce financial projections for insurance companies and employers.
Review calculations and reports prepared by senior consultants.
Assist in the creating and publication of industry research studies for the disability and group life insurance markets.
Qualifications:
Required:
Bachelor's degree or equivalent from a 4-year university.
Outstanding academic record with undergraduate major or significant coursework in mathematics, economics, or related field.
Ability and willingness to pass Society of Actuaries exams.
Strong computer skills, including experience in Microsoft Excel.
Ability to work both collaboratively and independently in a small office of 7-8 professionals.
Ability to manage multiple projects and deadlines.
Willingness and aptitude for detailed work.
An enthusiastic and helpful attitude.
Desired:
Completion of one or two actuarial exams is preferred. This is an entry-level position, and we are not looking for candidates with a large number of completed exams but no work experience.
Previous actuarial internship experience is a plus.
Knowledge or training in one or more computer programming languages. SAS, SQL, and/or VBA experience is helpful.
Strong oral and written communication skills.
Sharp critical thinking skills, sound judgment and decision making ability, and both the ability and willingness to clearly articulate your ideas.
Benefits:
Medical, dental and vision coverage for employees and their dependents, including domestic partners
A 401(k) plan with matching program, and profit sharing contribution
Employee Assistance Program (EAP)
A discretionary bonus program
Paid Time Off (PTO) starts accruing on the first day of work and can be used for any reason; full-time employees will accrue 15 days of PTO per year, and employees working less than a full-time schedule will accrue PTO at a prorated amount based on hours worked
Family building benefits, including adoption and fertility assistance and paid parental leave up to 12 weeks for employees who have worked for Milliman for at least 12 months and have worked at least 1,250 hours in the preceding 12-month period
A minimum of 8 paid holidays
Milliman covers 100% of the premiums for life insurance, AD&D, and both short-term and long-term disability coverage
Flexible spending accounts allow employees to set aside pre-tax dollars to pay for dependent care, transportation, and applicable medical needs
Location:
This position will be based out of the Milliman office in Portland, Maine. Applicants must be willing to work onsite in the Milliman office.
All qualified applicants will receive consideration for employment without regard to race, color, religion, sex, sexual orientation, gender identity, national origin, disability, or status as a protected veteran.
View all jobs at Milliman
⛔️ Milliman are no longer taking applications for this job.
From the blog
Expert tips on actuarial career growth and development.
Being an actuary isn't the 9-5 job that everyone thinks it is. At some point in your career, you'll probably feel like you're approaching burnout.
Starting a new job can be pretty scary, especially if it's your first actuarial role. But don't worry, we're here to help.
Managing a team of actuaries can be difficult. You need the right balance of technical and soft skills to lead a team that's productive, engaged and motivated.