Milliman
Associate Actuary
7mo ago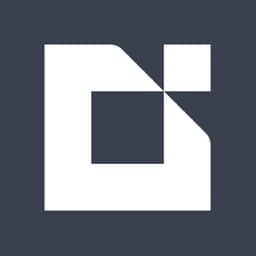 View all jobs at Milliman
⛔️ Milliman are no longer taking applications for this job.
Associate Actuary
Milliman is seeking ASA candidates with a minimum of 3 years of relevant healthcare experience to assist consulting actuaries in managing projects for a diverse and expanding client base. Applicant will have the option to work out of either the New York City or Atlanta office.
Responsibilities:
Contributes to client projects through building and/or updating spreadsheets, programming and checking code, reviewing and documenting work.
Requires the ability to work on several projects at once and interact effectively with clients and colleagues.
Increased role in projects with a progression towards project oversight and review.
Progression toward FSA designation is strongly encouraged.
Review, organize and analyze statistical data.
Develop and utilize actuarial models.
Analyze healthcare costs and utilization data.
Qualifications:
Bachelor's Degree in the field of Actuarial Science or a related degree
ASA
3+ years of relevant experience, with significant experience in the healthcare field.
Knowledge of various aspects of healthcare actuarial practice, including pricing, reserving, and forecasting. Experience with Medicare Advantage bid pricing or ACA pricing is a plus.
Ability to prioritize and complete multiple projects and tasks.
Strong communication skills, including oral presentations and written reports.
High degree of self-motivation.
Proficiency with spreadsheets and database applications (e.g., Excel, SAS, SQL).
Sharp critical thinking skills, sound judgment and decision making ability, and both the ability and willingness to clearly articulate your ideas.
An inherent sense of the value of collaboration.
The ability to work both collaboratively and independently.
Proven ability to work in a fast-pace environment where the client is always first.
Compensation:
Salary range is $90,000 to $150,000, depending on relevant factors, including but not limited to education, work experience, certifications, location, etc.
Milliman is an Equal Opportunity Employer/Protected Veterans/Individuals with Disabilities.
View all jobs at Milliman
⛔️ Milliman are no longer taking applications for this job.
From the blog
Expert tips on actuarial career growth and development.
Being an actuary isn't the 9-5 job that everyone thinks it is. At some point in your career, you'll probably feel like you're approaching burnout.
Starting a new job can be pretty scary, especially if it's your first actuarial role. But don't worry, we're here to help.
Managing a team of actuaries can be difficult. You need the right balance of technical and soft skills to lead a team that's productive, engaged and motivated.