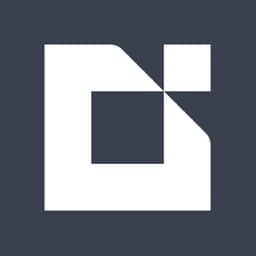 View all jobs at Milliman
⛔️ Milliman are no longer taking applications for this job.
Actuarial Analyst
Milliman's Tampa Health Practice is seeking an Actuarial Analyst that is excited to join their vibrant, dynamic and growing practice. This position will have the opportunity to work in a wide variety of areas within the healthcare industry while working alongside some of the leading experts in the field.
Actuarial Analysts perform data analysis using Excel, SAS, R, Python while working with proprietary Milliman programs to assist with consulting for various health insurance work areas, such as Medicare, Commercial / ACA, Medicaid, Pharmacy, Provider, and more. Analysts also assist with consulting for other types of companies including pharmaceutical manufacturers, pharmacy benefit managers, and others. Such consulting activities include pricing, reserving, financial projections, and detailed claims cost analytics. Actuarial Analysts are also responsible for reviewing the work of peers, assisting with research and product development. The actuarial analyst is expected to make strong progress through the actuarial exams.
Within a project team, Consultants, Managers, and Professional Staff coordinate their efforts to deliver client reports and deliverables. Consultants are responsible for building relationships with clients, directing projects, and presenting results. Managers work directly with Professional Staff by reviewing work, answering questions, and developing client correspondence. Professional Staff is responsible for the majority of the technical work, which may include analyzing data, completing actuarial calculations, developing and utilizing actuarial models, and implementing software solutions.
Qualifications:
Bachelor's degree in a quantitative field
At least two actuarial exams passed
At least 2 years of experience in an actuarial role
Experience working with SAS, VBA, R, Python, or other coding languages is advantageous
Experience with Medicare Advantage programs, Medicaid programs, commercial individual/group insurance, pharmacy, or provider risk-taking programs strongly preferred
Competencies and behaviors that support success in this role:
Strong communication skills (both verbal and written)
Analytical thinking skills to evaluate analyses for downstream impact
Can complete project deliverables, meet deadlines, and ensure compliance with quality procedures
Strong time management skills
Ability to work independently and in a team environment
Client focused and results oriented
Ambition and excitement for professional development within the actuarial field
High integrity in all professional work
Milliman Benefits:
Medical, dental and vision coverage
A Profit Sharing and Retirement Plan
Paid Time Off (PTO)
Milliman paid life insurance, AD&D, Short Term and Long-Term Disability
Flexible and Health Savings Accounts
Pre-tax commuter and transportation benefits
Employee Assistance Program
Location:
The opportunity is onsite in the Milliman Tampa office.
Milliman is an Equal Opportunity Employer/Protected Veterans/Individuals with Disabilities.
View all jobs at Milliman
⛔️ Milliman are no longer taking applications for this job.
From the blog
Expert tips on actuarial career growth and development.
Being an actuary isn't the 9-5 job that everyone thinks it is. At some point in your career, you'll probably feel like you're approaching burnout.
Starting a new job can be pretty scary, especially if it's your first actuarial role. But don't worry, we're here to help.
Managing a team of actuaries can be difficult. You need the right balance of technical and soft skills to lead a team that's productive, engaged and motivated.