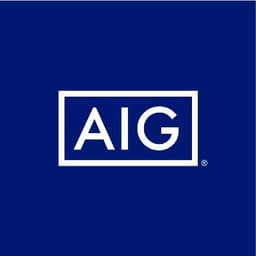 View all jobs at AIG
⛔️ AIG are no longer taking applications for this job.
Pricing Actuary/Analyst
As an actuary at AIG, you will be challenged and encouraged to reach your greatest potential. Every day will bring new opportunities to stretch your analytical and problem solving as you improve how we predict and mitigate risk.
Our Financial Actuaries are on the frontlines, quantifying risk, pricing insurance and reserving losses for AIG's major regulated and rated insurance operating companies globally. Portfolio Analytics and Pricing Actuaries support AIG's businesses and are responsible for technical pricing, product development analytics and performance measurement. They collaborate with Marketing, Operations and Financial Management.
Role Description
The Senior Actuarial Analyst will be responsible for supporting the UK & Europe Consumer Lines (A&H, Travel, Warranty) business, providing pricing analyses and granular performance monitoring.
Provide the UK & Europe businesses with the actuarial support they require to profitably grow their business and take remedial action where needed.
Support the development, alignment, and execution of portfolio strategies.
Produce transactional pricing analyses for accounts within agreed timescales, working closely with underwriters.
Actively involved in technical pricing tool development and enhancements, whilst considering local market requirements.
In co-ordination with the Pricing and Portfolio Management ('PPM') team, monitor rates at renewal and new business, ensure technical pricing models are in place and reviewed regularly and that any deviation is justified and monitored.
Ensure data used for pricing and monitoring is complete, accurate, adequate and timely.
Support and supervise work of junior members of the team
Comply with key regulatory and risk management procedures.
Adherence to European and matrix decision making standards within the authorities provided.
Technical Skills and Expertise
Candidates with several years of relevant actuarial/insurance pricing experience
Will typically have 5+ years' insurance/actuarial experience.
Candidates who are a credentialed member of a recognized actuarial society preferred
Candidates with some management experience preferred but not required
Proven proficiency in actuarial pricing concepts/methodologies
Increasing understanding of health / general insurance principles, including underwriting policies, claims handling policies and local legislation
Knowledge of VBA, R/Python, Hx, or other programming languages preferred
Developing ability to communicate actuarial concepts to non-specialists.
Ability to work under own initiative and show flexibility to meet business needs
Ability to meet tight deadlines and prioritise own work
Work well both independently and as part of a team
Professional behaviour with the highest level of integrity
Language requirement – English (working proficiency); knowledge of other European languages desirable
A look at our Benefits
We're proud to offer a range of employee benefits and resources that help you protect what matters most - your health care, savings, financial protection and wellbeing. We provide a variety of leaves for personal, health, family and military needs. For example, our "Giving Back" program allows you to take up to 16 hours a year to volunteer in your community. Our global mental health and wellness days off provide all colleagues with a paid day off to focus on their mental health and wellbeing.
We also believe in fostering our colleagues' development and offer a range of learning opportunities for colleagues to hone their professional skills to position themselves for the next steps of their careers. We have a tuition reimbursement program for eligible colleagues to enhance their education, skills, and knowledge in areas that relate to their current position or future positions to which they may transfer or progress.
We are an Equal Opportunity Employer
American International Group, Inc., its subsidiaries and affiliates are committed to be an Equal Opportunity Employer and its policies and procedures reflect this commitment. We provide equal opportunity to all qualified individuals regardless of race, color, religion, age, gender, gender expression, national origin, veteran status, disability or any other legally protected categories such as sexual orientation.
At AIG, we believe that diversity and inclusion are critical to our future and our mission – creating a foundation for a creative workplace that leads to innovation, growth, and profitability. Through a wide variety of programs and initiatives, we invest in each employee, seeking to ensure that our people are not only respected as individuals, but also truly valued for their unique perspectives.
View all jobs at AIG
⛔️ AIG are no longer taking applications for this job.
From the blog
Expert tips on actuarial career growth and development.
Being an actuary isn't the 9-5 job that everyone thinks it is. At some point in your career, you'll probably feel like you're approaching burnout.
Starting a new job can be pretty scary, especially if it's your first actuarial role. But don't worry, we're here to help.
Managing a team of actuaries can be difficult. You need the right balance of technical and soft skills to lead a team that's productive, engaged and motivated.