AIG
Actuarial Assistant
7mo ago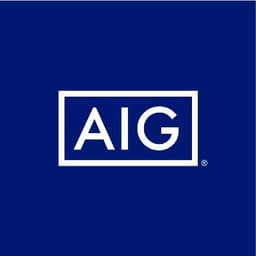 View all jobs at AIG
⛔️ AIG are no longer taking applications for this job.
Actuarial Assistant
Who we are
American International Group, Inc. (AIG) is a leading global insurance organization. Building on 100 years of experience, today AIG member companies provide a wide range of property casualty insurance, life insurance, retirement solutions, and other financial services to customers in more than 80 countries and jurisdictions. These diverse offerings include products and services that help businesses and individuals protect their assets, manage risks and provide for retirement security.
Get to know the business
General Insurance is a leading provider of insurance products and services for commercialand personal insurance customers. It includes one of the world's most far-reaching property casualty networks. General Insurance offers a broad range of products to customers througha diversified, multichannel distribution network.
Your future team
As an actuary at AIG, you will be challenged and encouraged to reach your greatest potential. Every day will bring new opportunities to stretch your analytical and problem-solving skills as you improve how we predict and mitigate risk. Our Actuaries are on the frontlines, quantifying risk, pricing insurance and reserving losses for AIG's major regulated and rated insurance operating companies globally. They collaborate with Underwriting, Marketing, Operations and Finance and Business Management Team.
Your contribution at AIG
The Actuarial Assistant will be a key member in APAC Accident & Health (A&H), Travel and Warranty Pricing and Portfolio Management team (PPM), working closely with regional business, underwriting team and local business units.
Key Accountabilities:
Produce pricing analyses/rate level indications at a portfolio or individual account level with accuracy and within agreed timescales by work closely with underwriters. Ensure appropriate loss cost assumptions are adopted, expenses are loaded as per global expense guidance and pricing methodologies are actuarially sound and in accordance with global pricing guidance.
Actively involved in quarterly business review exercise. Identify and communicate key trends and/or loss drivers to stakeholders and subsequently recommending and monitoring of remedial actions.
Regular maintenance of Tableau dashboard and updating of mapping table as needed. Work closely with Axon team to rectify data problems or enhancement of dashboard as needed.
Support the annual budget loss ratio exercise by engaging with local/regional business and underwriting team. Liaising with regional/international actuaries on the budget loss ratio exercise.
Support regional input on global guidelines and data collection as needed
Provide the APAC business with ad hoc actuarial support as required to profitably grow their business and take remedial action where needed.
Assist in researching and developing best estimate assumptions and advanced pricing techniques/predictive modelling.
Support the annual Marketing Allowable review exercise, compute lapse ratios for different segments, and implement the Marketing Allowable in Salesforce.
Maintain GRT group insurance rater, work closely with global PPM on the enhancement and updates on the rater.
Creation and regular maintenance and updates of pricing templates and documentations for various regions and minor lines of business.
Creation and maintenance of pricing assumptions and rate libraries, ensuring log is updated timely for changes in the rate libraries.
Documentation of key pricing assumptions, SOP, and best practices for various process within PPM
Any other duties as required.
What we are looking for:
Bachelor's Degree in Actuarial Science, Mathematics, Statistics, Data Science or related area preferred
Fresh grad or candidate with 1-2 years GI pricing experience is encouraged to apply.
Proficiency in Microsoft Office is a must
Experience in SQL and/or R highly preferred. Ability to pick up coding skill in other programming languages.
Strong analytical and problem-solving skills
Excellent communication, presentation, and interpersonal skills
Willing and able to continuously learn and adapt in a dynamic and fast changing environment.
We are an Equal Opportunity Employer
American International Group, Inc., its subsidiaries and affiliates are committed to be an Equal Opportunity Employer and its policies and procedures reflect this commitment. We provide equal opportunity to all qualified individuals regardless of race, color, religion, age, gender, gender expression, national origin, veteran status, disability or any other legally protected categories such as sexual orientation.
At AIG, we believe that diversity and inclusion are critical to our future and our mission – creating a foundation for a creative workplace that leads to innovation, growth, and profitability. Through a wide variety of programs and initiatives, we invest in each employee, seeking to ensure that our people are not only respected as individuals, but also truly valued for their unique perspectives.
View all jobs at AIG
⛔️ AIG are no longer taking applications for this job.
From the blog
Expert tips on actuarial career growth and development.
Being an actuary isn't the 9-5 job that everyone thinks it is. At some point in your career, you'll probably feel like you're approaching burnout.
Starting a new job can be pretty scary, especially if it's your first actuarial role. But don't worry, we're here to help.
Managing a team of actuaries can be difficult. You need the right balance of technical and soft skills to lead a team that's productive, engaged and motivated.