AIG
Senior Pricing Analyst
7mo ago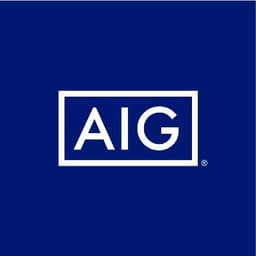 View all jobs at AIG
⛔️ AIG are no longer taking applications for this job.
Senior Pricing Analyst
Who we are
We are a leading global insurance organisation with operations in approximately 70 countries and jurisdictions. AIG member companies provide a wide range of property casualty insurance, life insurance, retirement solutions and other financial services. These diverse offerings include products and services that help businesses and individuals protect their assets, manage risks and provide for retirement security.
What unites us across all of these offerings is our commitment to helping individuals, businesses and communities prepare for and respond to times of uncertainty.
We're also committed to making a positive difference for our people and in the communities where we work and live. It's why we seek to offer what matters to our ever-diversifying team - like flexible and creative work environments, professional growth opportunities and forums to advocate for one another and incite change. We encourage employees to give back to the causes they care most about, supporting these efforts through our Volunteer Time Off program.
Get to know the business
AIG Australia is a leading provider of insurance products and services for commercial and personal insurance customers. It includes one of the world's most far-reaching property casualty networks. AIG's General Insurance offers a broad range of products to customers through a diversified, multichannel distribution network. Operating in Australia for more than 60 years, AIG has established a reputation as a leading insurer and ally to our multinational, corporate and SME clients.
About the role
The Actuarial Pricing Analyst is responsible for developing and maintaining pricing and portfolio management across a range of Commercial Lines products with a particular focus on the SME segment.
About the Team
The successful candidate will be supporting AIG Australia's pricing actuaries to achieve goals and deliver on strategic initiatives. The role reports to the Head of Actuarial Australia and New Zealand and sits in the Australian actuarial team of 7, and part of a broader APAC regional actuarial team of 40+ actuaries.
What you need to know
Key accountabilities will include but not limited to:
Assist senior pricing actuaries with building and continual improvement of portfolio monitoring and analytics frameworks
Develop and implement best practice pricing models, including customer behaviours (conversion/retention/cancellation), claims, and pricing scenarios
Support continual refinement of rating models by performing advanced analytics and predictive modelling analyses on internal and external data
Assist with detailed profitability studies by segment, aligned with local and regional product tower requirements, to support strategy and risk appetite.
Assist in supporting strategic portfolio reviews and deep dive analyses of required business segments
Assist in other ad-hoc analyses as required.
What we're looking for:
Statistical/actuarial or related degree background.
Minimum 5 years' experience including significant pricing and modelling experience
Expert in programming across at least one of Python, R, and SQL
Experience with databases and proficient data extraction/manipulation skills.
Demonstrated problem solving and ability to synthesize complex issues into clear and actionable advice for non-technical audiences to support business problems
Ability to manage multiple tasks, work as part of a team, as well as take responsibility for individual contribution.
Strong knowledge of Australian general insurance market and SME products in particular, an advantage
We are an Equal Opportunity Employer
American International Group, Inc., its subsidiaries and affiliates are committed to be an Equal Opportunity Employer and its policies and procedures reflect this commitment. We provide equal opportunity to all qualified individuals regardless of race, color, religion, age, gender, gender expression, national origin, veteran status, disability or any other legally protected categories such as sexual orientation.
At AIG, we believe that diversity and inclusion are critical to our future and our mission – creating a foundation for a creative workplace that leads to innovation, growth, and profitability. Through a wide variety of programs and initiatives, we invest in each employee, seeking to ensure that our people are not only respected as individuals, but also truly valued for their unique perspectives.
View all jobs at AIG
⛔️ AIG are no longer taking applications for this job.
From the blog
Expert tips on actuarial career growth and development.
Being an actuary isn't the 9-5 job that everyone thinks it is. At some point in your career, you'll probably feel like you're approaching burnout.
Starting a new job can be pretty scary, especially if it's your first actuarial role. But don't worry, we're here to help.
Managing a team of actuaries can be difficult. You need the right balance of technical and soft skills to lead a team that's productive, engaged and motivated.