AIG
Actuary (Regional Financial Lines)
7mo ago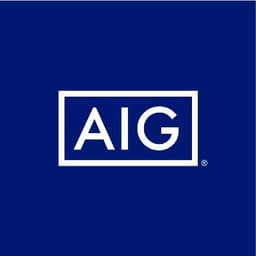 View all jobs at AIG
⛔️ AIG are no longer taking applications for this job.
Actuary (Regional Financial Lines)
Get to know the business
General Insurance is a leading provider of insurance products and services for commercial and personal insurance customers. It includes one of the world's most far-reaching property casualty networks. General Insurance offers a broad range of products to customers through a diversified, multichannel distribution network.
As an actuary at AIG, you will be challenged and encouraged to reach your greatest potential. Every day will bring new opportunities to stretch your analytical and problem-solving skills as you improve how we predict and mitigate risk. Our Actuaries are on the frontlines, quantifying risk, pricing insurance and reserving losses for AIG's major regulated and rated insurance operating companies globally. They collaborate with Marketing, Operations and Financial Management.
About the role
The APAC Financial Lines Actuary is primarily responsible for supporting and overseeing the delivery of underwriting performance, actuarial and risk management elements of the APAC Financial lines to meet the Profit centre strategic objectives. The Financial Lines Actuary will engage with the wider Actuarial function and business P&L Heads.
He/She will also coordinate and support the pricing activity in the region, working together with the other pricing actuaries within the region, international and global.
The job involves profitability monitoring for APAC profit centres and work with management to set rate targets each year.
Provide strategic actuarial advice to senior management with respect to issues such as rate indications and pricing.
Develop structure for regular review of rate adequacy and profitability.
Carrying out price adequacy reviews and reviewing the appropriateness of the reinsurance programme to meet the ongoing needs of the business, as well as providing experience, expertise and insight into complex projects.
Put action plan in place to ensure seamless monitoring of rate levels, rate changes and rate adequacy.
Coordinate and ensure consistency in approach and execution of pricing assessments, rate development and rating models.
Provide actuarial guidance and business insight on portfolio management; leverage efficient group capital management and reinsurance strategies
Manage data support where not maintained centrally and reinforce the importance of high-quality data.
Work closely with the technical pricing function to enhance pricing and modelling capabilities. Drive the implementation of first-in-class rating and portfolio management tools.
Work closely with underwriting, reserving actuaries, claims department, and risk aggregation to identify insights that will be used to improve risk classification and enhance risk aggregation.
Engage with finance on execution of planning exercise and forward looking scenarios.
Keep aware of emerging issues affecting product lines in the region and adjusts analysis as appropriate.
Collaborate with regional actuarial functions supporting a one-team ethos.
Drive a culture that promotes collaboration, diversity and inclusion.
What we're looking for:
The candidate should possess strong technical and business expertise with the ability to build sustainable, collaborative relationships, influence business stakeholders, and lead, motivate and gain commitment from key constituents.
Additional requirements include:
FIA or FCAS (or equivalent) with at least 10 years of actuarial experience, preferably in financial lines and with exposure to multiple functions (e.g., technical pricing, aggregate pricing, reserving, data, analytics).
Advanced knowledge of actuarial pricing and reserving methodologies and techniques.
Proven proficiency in actuarial concepts/methodologies and ability to coach non-technical managers on technical areas that enhance their decision-making ability.
Strong business and collaboration skills, and responsive to service needs and operational demands.
Work well both independently and as part of a team.
Excellent management and leadership skills.
Proven ability to dissect complex business issues, perform research and analysis, and synthesize conclusions into a digestible, value-maximizing strategy.
Ability to dive into technical and execution level details, do hands-on work, connect the dots while thinking strategically and serve as strong thought partner of cross functional leaders.
Strong organizational and communication skills, with the ability to confidently present internally and externally and influence outcomes.
Ability to maintain strong professional relationships across the underwriting community.
Comprehensive awareness of the business, regulatory environment, competitors, market cycle, technology and legislative trends.
Highest level of personal and professional integrity.
We are an Equal Opportunity Employer
American International Group, Inc., its subsidiaries and affiliates are committed to be an Equal Opportunity Employer and its policies and procedures reflect this commitment. We provide equal opportunity to all qualified individuals regardless of race, color, religion, age, gender, gender expression, national origin, veteran status, disability or any other legally protected categories such as sexual orientation.
At AIG, we believe that diversity and inclusion are critical to our future and our mission – creating a foundation for a creative workplace that leads to innovation, growth, and profitability. Through a wide variety of programs and initiatives, we invest in each employee, seeking to ensure that our people are not only respected as individuals, but also truly valued for their unique perspectives.
View all jobs at AIG
⛔️ AIG are no longer taking applications for this job.
From the blog
Expert tips on actuarial career growth and development.
Being an actuary isn't the 9-5 job that everyone thinks it is. At some point in your career, you'll probably feel like you're approaching burnout.
Starting a new job can be pretty scary, especially if it's your first actuarial role. But don't worry, we're here to help.
Managing a team of actuaries can be difficult. You need the right balance of technical and soft skills to lead a team that's productive, engaged and motivated.