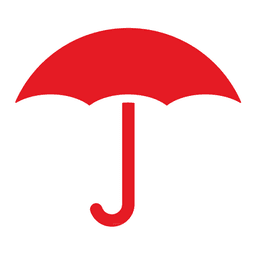 View all jobs at Travelers
⛔️ Travelers are no longer taking applications for this job.
Senior Actuarial Manager (Financial Lines)
The Senior Actuarial Manager – Financial Lines is an analytic leadership role that encompasses the management of assigned strategic initiatives and operational assignments which may include reserving, reinsurance, pricing, regulatory reporting, planning/forecasting, project management, CAT modelling, ERM and research.
The individual in this role is expected to lead project teams of actuarial & analytic partners and provide analytical insights and recommendations to leadership and Business partners. The role will work within the Financial Lines pricing team (a team of four people that sits within the wider actuarial pricing team).
The business unit offers a full suite of Financial Lines products, altogether worth £300m of income. This role would focus on the Financial Institutions and Management Liability products, managing the pricing on those products with oversight from the Senior Director for Financial Lines pricing.
What Will You Do?
Strategy:

Hold a lead role in strategic planning as well as manage the successful execution and completion of assigned strategic initiatives and projects.
Develop solutions to resolve challenges of an initiative.
Propose change and innovation in order to improve project team performance and timelines.
This position will often participate on cross-unit initiatives and may participate on Europe and Enterprise initiatives.

Operational:

Independently perform actuarial and analytic analyses to solve business problems and apply judgment appropriately.
Drive day to day execution within unit. Support broad department initiatives.
Begin to promote efficiency across primary working group, balancing additional effort against incremental lift gained from work.
Begin to make decisions independently in accordance with department practices.
Begin to provide direction and review others' analytical work.
Begin to translate business requests into analytical solutions.
Provide support as necessary for initiatives within Europe or across the Enterprise within the scope of influence.

Communication:

Communicates analysis, project results, and other business initiatives on a regular basis to staff, peers, and business partners.
Communicates technical topics to non-technical audience with guidance from manager.
Actively participates and may lead group discussions.
Creates formal written communication such as memos or presentations with guidance.
Networks and collaborates on ideas and challenges.

Talent:

Staff responsibilities may include direct management of 1 to 2 individual contributors or interns.
Acquisition, retention, and development of talent for assigned unit.
Execute and communicate talent development processes, including performance and personal development goals.
Talent assessment recommendations.
Performance management.
Mentor less experienced talent within Europe or across the Enterprise.
Onboard new employees and interns in unit.
Support various training and skill development initiatives across assigned Segment, Europe and the Enterprise.
May provide support for recruiting efforts and candidate talent assessment efforts.
What Will Our Ideal Candidate Have?
University degree in STEM related field.
Associate Actuarial Credential preferred.
Strong PC skills (MS Office) and programming skills (eg. SQL, SAS).
Strong understanding of insurance products and industry.
Proven ability in actuarial and quantitative analysis and statistical concepts.
Management experience preferred.
Financial Lines pricing experience
What Is in It for You?
Private Medical Insurance: On commencement of employment, you are eligible for single cover provided by Travelers, with the option to add cover for your dependents, at your expense through payroll deduction.
Retirement: Travelers will make a basic contribution of 9% of pensionable salary to your Group Personal Pension Plan ("GPPP"). If you decide to contribute an additional amount from your salary, you will receive an increased company contribution up to a maximum of 3%. This would bring the total company contribution to 12%.
Holiday Entitlement: Start your career at Travelers with a minimum of 25 days holiday entitlement annually, plus the opportunity to purchase additional days to allow for up to a total of 35 holidays per year.
Wellness Programme: The Travelers wellness programme is comprised of tools and resources that empower you to achieve your wellness goals. In addition, our Employee Assistance programme provides access to professional counseling services and other resources to support your daily life needs. Through the EAP, you're eligible for five free counseling sessions with a licensed therapist.
Volunteer Encouragement: We have a deep commitment to the communities we serve and encourage our employees to get involved. Travelers has a Matching Gift and Volunteer Rewards programme that enables you to give back to the charity of your choice.
Employment Practices
Travelers is an equal opportunity employer. We value the unique abilities and talents each individual brings to our organization and recognize that we benefit in numerous ways from our differences.
If you are a candidate and have specific questions regarding the physical requirements of this role, please send us an email so we may assist you.
Travelers reserves the right to fill this position at a level above or below the level included in this posting.
View all jobs at Travelers
⛔️ Travelers are no longer taking applications for this job.
From the blog
Expert tips on actuarial career growth and development.
Being an actuary isn't the 9-5 job that everyone thinks it is. At some point in your career, you'll probably feel like you're approaching burnout.
Starting a new job can be pretty scary, especially if it's your first actuarial role. But don't worry, we're here to help.
Managing a team of actuaries can be difficult. You need the right balance of technical and soft skills to lead a team that's productive, engaged and motivated.