AIG
Actuarial Analyst (Early Career)
7mo ago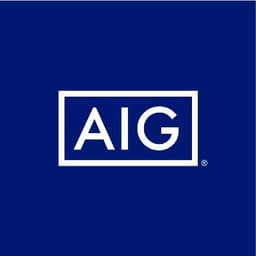 View all jobs at AIG
⛔️ AIG are no longer taking applications for this job.
Actuarial Analyst (Early Career)
Who we are
American International Group, Inc. (AIG) is a leading global insurance organization. Building on 100 years of experience, today AIG member companies provide a wide range of property casualty insurance, life insurance, retirement solutions, and other financial services to customers in more than 80 countries and jurisdictions. These diverse offerings include products and services that help businesses and individuals protect their assets, manage risks and provide for retirement security. Full-Time Analyst Description
At AIG, we are constantly working to ensure that all employees have the training and skills they need to have a rewarding and successful career. Designed with that commitment at its core, our Early Career program provides a platform for participants to launch or accelerate their careers. Through a range of approaches including innovative experiential learning and technical training, performance assessments, formalized mentoring, and exposure to senior leaders, our Early Career program offers unparalleled development opportunities for our diverse early career talent.
Whether you're a recent university graduate, someone with less than two years of work experience, or a professional seeking a new career path, the program is designed to evolve with the rapid pace of technological advancements and changing employee preferences to ensure that today's participants become leaders capable of conquering tomorrow's challenges.
About the role
As an actuary at AIG, you will be challenged and encouraged to reach your greatest potential. Every day will bring new opportunities to stretch your analytical and problem-solving skills as you improve how we predict, manage and mitigate risk. Our Actuaries are on the front lines, quantifying risk, pricing insurance and reserving losses for AIG's major regulated and rated insurance operating companies globally.
The Actuarial Early Career Analyst will support the EMEA Actuarial Manager and the broader EMEA Actuarial team with calculations, key metrics and reporting as aligned to the EMEA Actuarial team's goals.
The key tasks will include:
Assist with yearend reporting deliverables such as legal entity and regulatory report submission;
Assist with pricing and reserving tasks across the EMEA region as and when needed e.g. profitability studies, detailed valuation reviews;
Collaborate on cross-functional and cross-regional actuarial projects;
Work closely with cluster actuaries to monitor underwriting initiatives as part of the Quarterly Business Review;
Work closely with other key stakeholders such as Finance, Risk and Claims teams.
Technical Skills and Expertise:
Candidates who are actively pursuing membership in a recognized actuarial society are preferred
Candidates with some actuarial experience preferred Understanding of actuarial pricing concepts/methodologies
Degree in Mathematics, Economics or related discipline.
Strong analytical and problem-solving skills.
Work well both independently and as part of a team.
Expertise in Excel and PowerPoint
SQL, VBA, or other programming languages preferred
Effective time management skills
Excellent communication, presentation, and interpersonal skills.
What we're looking for:
Insurance experience, preferably client servicing (broker or company)
Strong technical knowledge of multinational programs with an intimate knowledge of territorial issues and multinational account service systems and processes
Experience / extensive knowledge in multiple lines of business, preferably experience of working with multinational corporations.
AIG seeks candidates who have excelled in previous work experience, demonstrated outstanding academic and extracurricular achievement, possess strong analytical, quantitative and interpersonal skills, and are enthusiastic about and committed to the insurance industry.
The ideal candidates will be bold thinkers with an entrepreneurial bent and will possess a powerful blend of IQ (technical skills, consistent learning, statistical & financial acumen) and EQ (adaptive communication, empathy, listening skills, challenging with humility). We also look for a diverse background of experience, culture, and thought. Successful candidates typically have a global perspective and a record of successful teamwork.
View all jobs at AIG
⛔️ AIG are no longer taking applications for this job.
From the blog
Expert tips on actuarial career growth and development.
Being an actuary isn't the 9-5 job that everyone thinks it is. At some point in your career, you'll probably feel like you're approaching burnout.
Starting a new job can be pretty scary, especially if it's your first actuarial role. But don't worry, we're here to help.
Managing a team of actuaries can be difficult. You need the right balance of technical and soft skills to lead a team that's productive, engaged and motivated.