Hiscox
Intern (Hiscox Re & ILS)
7mo ago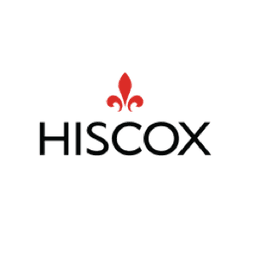 View all jobs at Hiscox
⛔️ Hiscox are no longer taking applications for this job.
Intern (Hiscox Re & ILS)
Hiscox Re & ILS is the reinsurance and insurance-linked strategy (ILS) business unit within Hiscox Group. Our team of circa 150 curious and collaborative individuals are committed to providing top quality service to brokers, clients, quota share partners and investors through an innovative range of reinsurance products and third-party capital opportunities.
Reinsurance is about providing insurance for insurance companies. We protect our clients' assets against natural and man-made events, covering everything from earthquake and hurricane damage to cyber and terror attacks. We do this by working as one team to provide top quality products to our brokers and clients.
Our Re & ILS business is based in Bermuda and London and is part of the wider Hiscox Group. Hiscox is a diversified international insurance group with a powerful brand, strong balance sheet and plenty of room to grow. Tracing its roots back to 1901, Hiscox is today listed on the London Stock Exchange and headquartered in Bermuda, we currently have over 3,000 staff across 14 countries and 35 offices.
The internship and what you'll be doing:
This internship is an excellent opportunity to develop your understanding of the reinsurance market and build experience in core areas of our business. You will learn a lot about a range of risks – everything from tornados to climate change and cyber vulnerabilities -- and how they affect businesses, large and small. As an intern you will be:
Working in our Operations and Claims teams building your knowledge of key teams helping to deliver success in our reinsurance business
Supporting projects by gathering further information where required and driving the adoption of new initiatives amongst different teams
Working with bespoke systems, building your knowledge of the processes and life cycle of reinsurance risks
Helping to produce management information reports; analysing and presenting data to assist strategic decisions
What is needed to excel in this opportunity?
Ability to work quickly and accurately
Interpersonal savvy, a flexible working style and the ability to build relationships with various people
Analytical skills to support decision making
Strong attention to detail
Proactive, showing initiative when completing tasks by pre-empting issues and proposing solutions
What are the requirements?
Our internship is open to current postsecondary education students who have completed 2 years of their study programs. You must have permission to work in Bermuda.
The Internship takes place from mid - June to mid -August (dates are flexible, minimum 8 weeks).
View all jobs at Hiscox
⛔️ Hiscox are no longer taking applications for this job.
From the blog
Expert tips on actuarial career growth and development.
Being an actuary isn't the 9-5 job that everyone thinks it is. At some point in your career, you'll probably feel like you're approaching burnout.
Starting a new job can be pretty scary, especially if it's your first actuarial role. But don't worry, we're here to help.
Managing a team of actuaries can be difficult. You need the right balance of technical and soft skills to lead a team that's productive, engaged and motivated.