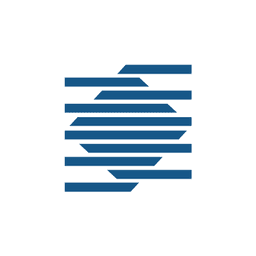 View all jobs at Munich Re
⛔️ Munich Re are no longer taking applications for this job.
Pricing Actuary
UKLB is seeking an Actuary with an interest in Pricing to join our team. The successful candidate will work across all UKLB product lines, including protection, structured finance, and longevity. Proven experience in pricing is desirable but not vital to the role.
The role involves pricing new deals, negotiating commercial terms both internally and with clients, supporting basis development work, and product proposition across all product lines. This role provides the opportunity to work with all Business Development Teams across UKLB, including Exco members.
Offer:
Assist with the production of pricing quotes and basis development work across all lines of business.
Draft written reports and documentation for results and methods employed.
Support other team members and be responsible for delivering accurate and timely work as part of a team working together towards targets.
Assist in the production of key metrics and analysis to support commercial negotiations both internally and externally.
Develop strong client-focused relationships with our business developers and construct an important branch wide network of contacts.
Contribute to the team's on-going drive to improve processes to ensure we are the most efficient and competitive we can be.
The role may include line management responsibility for student actuaries.
Profile:
Strong analytical and numerical skills with a willingness to offer judgement calls
Strong digital literacy, particularly in Microsoft Excel & Word skills. Programming skills for R, Basic VBA or similar programming is desirable
Experience in the UK insurance market, preferably on the pricing side
A great teammate who will step up and take ownership when required
Ability to work on own initiative
Good organisational and planning skills with the ability to think laterally as well as logically
Confidence and diplomacy to challenge peers and manage upwards
Ability to build an understanding of internal and external client strategy and needs
Ability to grasp new concepts and technical issues quickly, and communicate them effectively to colleagues
Qualifications:
University graduate or equivalent
Qualified Actuary
Benefits:
This opportunity comes with a competitive salary, 25 days annual leave, private medical insurance, on-target bonus, and an employer's contributory pension of 10%. We also operate in a hybrid working capacity, meaning you have the opportunity to collaborate in the London office and work from home.
About us:
You will work in an environment where we think big. Change and culture are continuously role-modelled. We create and articulate a compelling and ambitious shared purpose, vision, and direction. We pave the way towards success and see failure as learning.
You are going to experience that we care & dare. We are empathetic. We know when to lead and know when to let others lead. We attract, grow, and coach future leaders.
We communicate in a clear & authentic way. We interact with a positive and humble spirit. We solicit feedback, ask and listen, learn and unlearn.
You will grow with your clients. Whatever our role, we support business, in an efficient and effective way, to create value for our clients. We embrace new ways of working using digitalisation to deliver solutions.
We lead the We. We have a passion for winning and growing as a team. We inspire people to be capable of joint performance. We create an inclusive environment where different thoughts, generations, cultures, and experiences are valued and encouraged.
Munich Re is an equal opportunity employer. We celebrate diversity and are committed to creating an inclusive environment for all our employees.
View all jobs at Munich Re
⛔️ Munich Re are no longer taking applications for this job.
From the blog
Expert tips on actuarial career growth and development.
Being an actuary isn't the 9-5 job that everyone thinks it is. At some point in your career, you'll probably feel like you're approaching burnout.
Starting a new job can be pretty scary, especially if it's your first actuarial role. But don't worry, we're here to help.
Managing a team of actuaries can be difficult. You need the right balance of technical and soft skills to lead a team that's productive, engaged and motivated.