Milliman
Actuarial Analyst (Experienced)
7mo ago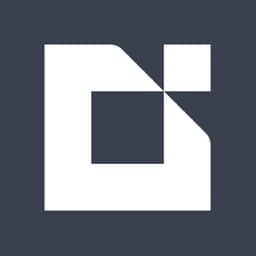 View all jobs at Milliman
⛔️ Milliman are no longer taking applications for this job.
Actuarial Analyst (Experienced)
BASIC FUNCTION
The Actuarial Analyst at Milliman will provide employee retirement benefit services to clients under the guidance of actuaries. Responsibilities of the position include general support to the consulting actuaries and other members of the team. The Actuarial Analyst will play a role in managing client relationships while also handling pension administration tasks and routine projects.
JOB RESPONSIBILITIES
Assist in preparation of recurring actuarial valuation and compliance work for qualified retirement plans of assigned clients, including:

Actuarial funding valuations (corporate or public)
Accounting valuations
Government forms preparation

Assist in the preparation and presentation of materials for clients.
Provide analysis and assistance on special projects.
Provide input to actuary and/or consultant on appropriate steps to complete required work.
Work with the consultant to understand how his or her work fits into the overall project.
Take initiative to improve processes involved with assigned clients and disseminate information and ideas to responsible consultant and staff.
Provide proper notification of significant issues that should be brought to attention of the responsible Actuary or Senior Consulting Actuary.
Observe Milliman formal peer review policy.
JOB REQUIREMENTS
Two to Five years of relevant pension actuarial experience
Bachelor's degree
Minimum of one actuarial exam (more than one is a plus)
Strong technical skills, IRS funding valuations or public plan valuations, (calculations required under PPA, funding, and accounting rules preferred), preparing government forms, valuation data preparation, etc.
Ability to manage own workflow and work independently
Must be motivated with strong oral and written communication skills
Pursuing actuarial exams with goal of becoming an ASA, EA, or FSA
Strong team player
COMPENSATION
A competitive base salary, plus a performance-based incentives bonus tied to the overall business performance. The firm offers an outstanding and comprehensive benefits package:
Medical, dental and vision coverage for employees and their families, including eligible domestic partners
A 401(k) plan with matching program
Paid Parental Leave up to 12 weeks
Profit sharing as a discretionary contribution to employees' retirement accounts
Paid Time Off (PTO) starts accruing on the first day of work and can be used for any reason.
Adoption assistance
Milliman covers 100% of the premiums for life insurance, AD&D, and both short term and long term disability coverage
Flexible spending accounts allow employees to set aside pre-tax dollars to pay for dependent care, transportation and applicable medical needs
Company supported actuarial exam program
ABOUT MILLIMAN
Milliman employs more than 3,500 people working in employee benefits, healthcare, life insurance/financial services, and property and casualty insurance. For more than 75 years, the firm has quietly earned a reputation for exceptional services, innovation and quality. Today Milliman is one of the nation's most highly regarded providers of retirement plan services to the full spectrum of business, financial, government and union organizations.
HIRING PRACTICES
Our company, with the full support of our Chief Executive Officer, is fully committed to the maximum utilization of all human resources and the goals of Equal Employment Opportunity and Affirmative Action.
We recruit, hire, train, and promote, and consider qualified applicants for employment, in all job titles without regard to age, ancestry, citizenship status, color, creed, familial status, genetic information, marital status, national origin, political ideology, race, religion, sex, sexual orientation, gender identity, status as an individual with a disability, or veteran status, including qualified disabled veterans, Armed Forces service medal veterans, recently separated veterans, and active duty wartime or campaign badge veterans; and shall not discriminate against any individual, or any other characteristic protected by law.
Should you have a disability that requires assistance and/or reasonable accommodation with the job application process, please contact the HR department.
View all jobs at Milliman
⛔️ Milliman are no longer taking applications for this job.
From the blog
Expert tips on actuarial career growth and development.
Being an actuary isn't the 9-5 job that everyone thinks it is. At some point in your career, you'll probably feel like you're approaching burnout.
Starting a new job can be pretty scary, especially if it's your first actuarial role. But don't worry, we're here to help.
Managing a team of actuaries can be difficult. You need the right balance of technical and soft skills to lead a team that's productive, engaged and motivated.