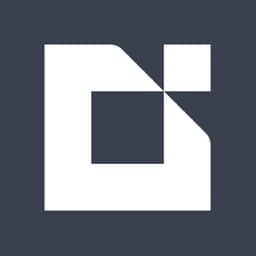 View all jobs at Milliman
⛔️ Milliman are no longer taking applications for this job.
Actuarial Analyst/Associate
The Actuarial Analyst/Associate position is responsible for completing analysis assignments related to client projects. The primary focus is to produce high quality work products to meet the needs of the project. While this includes some client interactions via email or conference call, it is under the direction of a Principal, Consulting Actuary, or Consultant. In addition, this role is responsible for passing exams for the Associate/Fellowship of the Society of Actuaries (ASA/FSA designation).
The applicant must be willing to occasionally travel domestically and internationally for either work or business development purposes. The applicant must possess strong computer skills – Excel, Access, SAS, SQL, R, and/or Excel VBA programming skills, and excellent written and oral communication skills. Familiarity with MG-ALFA or similar software preferred.
We are a global actuarial consulting practice working with clients across North America, South America, Asia, and elsewhere. Our work is varied and challenging but generally focused on construction of financial models and use of such models for financial planning, mergers and acquisitions, embedded value, risk management, economic capital, principles-based valuation, product pricing, stochastic analysis, ALM, and GAAP and statutory valuation and forecasts. International work brings variety and challenge, as well as potential for occasional travel, to the position. Candidates who thirst for variety, challenge, opportunity for advancement, and compensation consistent with your skills and efforts should investigate this position.
Qualifications:
Detail Oriented: Capable of carrying out a given task with all details necessary to get the task done well
Enthusiastic: Shows intense and eager enjoyment and interest
Team Player: Works well as a member of a group
Motivations:
Growth Opportunities: Inspired to perform well by the chance to take on more responsibility
Experience:
Three+ years of experience with a life insurance company or consulting firm, or equivalent actuarial experience.
Preferred Experience:
Experience with life and annuity insurance products
Experience with US statutory and GAAP valuation.
Experience with actuarial pricing and projection systems, especially MG-ALFA®.
Licenses & Certifications:
View all jobs at Milliman
⛔️ Milliman are no longer taking applications for this job.
From the blog
Expert tips on actuarial career growth and development.
Being an actuary isn't the 9-5 job that everyone thinks it is. At some point in your career, you'll probably feel like you're approaching burnout.
Starting a new job can be pretty scary, especially if it's your first actuarial role. But don't worry, we're here to help.
Managing a team of actuaries can be difficult. You need the right balance of technical and soft skills to lead a team that's productive, engaged and motivated.