Milliman
Associate Actuary
7mo ago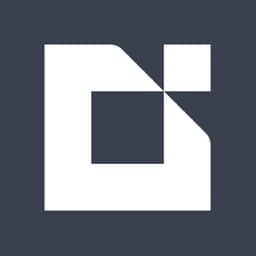 View all jobs at Milliman
⛔️ Milliman are no longer taking applications for this job.
Associate Actuary
The Indianapolis, Indiana office of Milliman, an international firm of actuaries and consultants is seeking an actuarial candidate with experience in individual life insurance.
This is an associate level position with significant advancement potential for the right person.
Technical expertise with the ability to actively participate in multiple consulting projects at the same time
Wide variety of assignments, including pricing, modelling, mergers & acquisitions, asset liability management, cash flow testing, statutory, tax, and GAAP valuation, and ERM/ORSA support.
Product development and support experience in the following product areas:

ULSG,
Whole Life
Term Life
Annuities, and/or
Combination Life/Health products,

Mentor entry-level actuarial staff
May require some travel
Qualifications:
Strong academic background in Actuarial Science, Finance, Statistics, Economics, Mathematics or other related degree
Associate of the Society of Actuaries (ASA), with strong commitment to reaching Fellowship (FSA).
Four or more years actuarial experience preferred
Strong work ethic and ability to work independently
Proven ability to handle multiple projects and tasks, prioritizing and meeting deadlines
Self-motivation to deliver high quality work and expand existing skillset
Strong written and verbal communication skills are required
Experience with actuarial software applications is desired (preferably MG-ALFA)
Milliman offers a high-performance but relatively casual work environment in Indianapolis. We offer competitive salaries and excellent benefits.
About Milliman:
Independent for 75 years, Milliman delivers market-leading services and solutions to clients worldwide. Today, we are helping companies take on some of the world's most critical and complex issues, including retirement funding and healthcare financing, risk management and regulatory compliance, data analytics and business transformation.
Through a team of professionals ranging from actuaries to clinicians, technology specialists to plan administrators, we offer unparalleled expertise in employee benefits, investment consulting, healthcare, life insurance and financial services, and property and casualty insurance.
All qualified applicants will receive consideration for employment without regard to race, color, religion, sex, sexual orientation, gender identity, national origin, disability, or status as a protected veteran.
Education:
Licenses & Certifications:
View all jobs at Milliman
⛔️ Milliman are no longer taking applications for this job.
From the blog
Expert tips on actuarial career growth and development.
Being an actuary isn't the 9-5 job that everyone thinks it is. At some point in your career, you'll probably feel like you're approaching burnout.
Starting a new job can be pretty scary, especially if it's your first actuarial role. But don't worry, we're here to help.
Managing a team of actuaries can be difficult. You need the right balance of technical and soft skills to lead a team that's productive, engaged and motivated.