Canada Life
Longevity & Catastrophe Actuary
7mo ago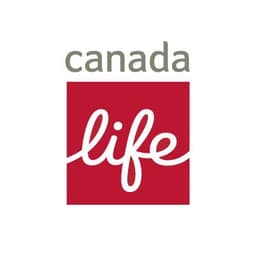 View all jobs at Canada Life
⛔️ Canada Life are no longer taking applications for this job.
Longevity & Catastrophe Actuary
About Canada Life
Canada Life UK looks after the retirement, investment and protection needs of individuals, families and companies. We help to build better futures for our customers, our intermediaries and our employees by operating as a modern, agile and welcoming organisation.
At Canada Life, we share one common purpose – to help build better futures for our customers and each other. That's why we invest in the development of our people, technology and workplaces.
We have over 1,550 colleagues working together across 5 locations – including those working virtually. Potters Bar, our largest site, has over 600 colleagues. We also have teams based in Bristol, Isle of Man and Central London.
About the role
We are recruiting a Modelling Actuary, to support the future growth of the Longevity and Catastrophe team within the Finance function, so it can be a trusted and partner that supports the business to make good financial decisions, by delivering excellent support, expertise and high-quality Management Information.
This role will be within the Longevity and Catastrophe team, to primarily support the analysis of catastrophe mortality risk, mainly in the context of modelling the capital requirements relating to this risk, but also to assist the wider work of the team in understanding and modelling mortality/longevity outcomes more broadly.
We are looking for someone to join our Longevity and Catastrophe team with a view to developing into our key catastrophe modeller. This role exists to help understand how to optimise our management of this risk and to understand the implications of the latest research in this field for Canada Life. Catastrophe risk is important for our group protection business, where we are the leading provider in the UK market.
Responsibilities:
Ownership of the catastrophe risk model

Leading development / understanding of the catastrophe partial internal model
Coordinating and reviewing the annual recalibration of the model
Completing the annual line one validation of the model
Taking ownership of the full suite of model documentation, reviewing and developing this on an ongoing basis
Taking responsibility for the upkeep and improvement of the various spreadsheets, models and processes that constitute the CAT risk model
Communicate the results appropriately so that key stakeholders have sufficient confidence and understanding of the model to make decisions based on it.
Use the risk model and any other appropriate analyses to help the business deal with the consequences of any emerging catastrophe events.

Provide support to other areas if the business on catastrophe modelling and related risk management

Supporting CLL and wider group risk teams (Europe, Canada) in catastrophe related analysis (ORSA/risk appetitive/reverse stress testing)
Supporting Corporate Actuarial in the production of capital reporting
Advise Protection Pricing / Underwriting on concentration of risk & event limit referrals.
Support ad-hoc modelling of financial risks in other areas of the business.

Responsible for managing the governance framework around the model

Ensuring compliance of the CAT risk model with internal model governance (change control, documentation standards etc.), and maintenance of the various logs (expert judgements, limitations etc.)
Collating evidence of use of the CAT model, engaging with users and incorporating feedback into model development plans
Attend the Concentration of Risk Forum, providing specialist input on CAT matters

General responsibilities

Ensure familiarity with risk management programs, as they impact this role, and follow appropriate risk management procedures to control, monitor and report on business activities
Ensure compliance with Company policies, regulatory, professional & legal requirements
Ensuring continuous review and improvement of the relevant processes
Fostering good risk culture and awareness within the wider team
Benefits of working at Canada Life:
Competitive salary and comprehensive reward package including a generous pension and bonus scheme
Income protection, private medical insurance and life assurance
Range of training, flexible working and opportunities to grow and develop
How we work at Canada Life:
Our culture is unique and incredibly important to us. We care about doing the right thing for our people, customers and community and helping others to build better futures. Our blueprint behaviours shape and influence how we work, and are central to the relationships we have with others. Every day we are encouraged to be more curious, own the outcome, face into things together and find a way forward.
Diversity and inclusion:
Building an inclusive workplace with a diverse workforce where everyone can feel they belong and achieve their potential regardless of gender, ethnicity or any other characteristic is a key commitment for us. We are proud of the progress we're making in DEI, and we continue for it to be a significant focus.
"At Canada Life we believe in the power of great people from different backgrounds, experiences and perspectives coming together to build better futures. Emerging talent is crucial to our growth and creating an environment that continues to inspire us all." Nick Harding, Chief People Officer, Canada Life UK
We appreciate that everyone has different work and life responsibilities. We're happy to discuss flexible working arrangements, including part time, for any of our roles should this be a requirement for.
View all jobs at Canada Life
⛔️ Canada Life are no longer taking applications for this job.
From the blog
Expert tips on actuarial career growth and development.
Being an actuary isn't the 9-5 job that everyone thinks it is. At some point in your career, you'll probably feel like you're approaching burnout.
Starting a new job can be pretty scary, especially if it's your first actuarial role. But don't worry, we're here to help.
Managing a team of actuaries can be difficult. You need the right balance of technical and soft skills to lead a team that's productive, engaged and motivated.