Liberty Mutual
Senior Actuarial Manager
7mo ago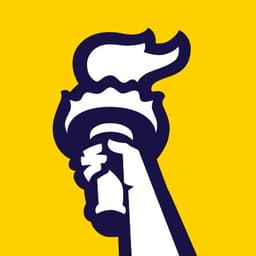 View all jobs at Liberty Mutual
⛔️ Liberty Mutual are no longer taking applications for this job.
Senior Actuarial Manager
North America Actuarial is looking for an innovative Actuary to advance General Liability pricing for an over $500M book of business. In this position, you will own the end to end pricing strategy, including rate indications and pricing model development for Primary General Liability.
You will become the actuarial subject matter expert and provide thought leadership along with product, actuarial and underwriting experts to develop new ideas to improve pricing sophistication and process throughout North America General Liability including evaluation of pricing and supporting models that effectively and efficiently differentiate risk.
Successful candidates need to collaborate with technology partners to implement new models and influence effective underwriter use of the models. This role directly supports the Specialty Casualty primary underwriting group, including evaluation of strategic direction.
This position requires a highly organized, self-motivated individual with strong technical as well as verbal and written communication skills. The candidate must also have superior analytical and problem solving skills and experience managing complex projects. The successful candidate will have a proven ability to communicate with and influence executive level business leaders.
Responsibilities:
Manages a staff of 4-6 individual contributors, all of whom are aligned to the EST zone.
Work across functions to lead complex and creative actuarial pricing analyses for primary General Liability making recommendations
Owns end-to-end General Liability pricing and sought out as an expert
Performs actuarial analyses for North America General Liability and makes recommendations concerning valuation/reserving, pricing, product development, research/support, business planning, finance or other business area; May prepare and interpret the data used to support rate filings with state departments of insurance.
Thought partner to the Specialty Casualty primary leadership; fosters partnerships across the North America organization to improve primary General Liability profitability
Manages or participates in studies that underlie actuarial assumptions and are designed to improve risk selection and pricing including rate indications, increased limits analysis and predictive models
Provides consultation to senior managers and other groups on issues such as pricing, rates, and related matters, the development and use of pricing models/tools, business planning, contingency plans, or other financial studies.
Monitors and analyzes financial results in order to communicate the impact of strategic and operational plans. Develops and revises strategic and tactical plans as necessary to meet corporate objectives and respond to environmental changes.
Identifies data requirements for analysis, tool development, reporting and decision making; Ensures the organization uses it effectively to reach profit and growth objectives.
May profile the book of business from a financial perspective to quantify levels of risk and ensure that desired quality is maintained. Develops reserve estimates and builds financial statements that reflect operating results at all levels.
Partner with IT and Data Science Solutions to implement pricing models
Qualifications
Bachelor's degree required. Fellowship in the Casualty Actuarial Society (FCAS) designation required, or comparable actuarial education/designation combined with relevant experience.
10+ years progressively more responsible experience in financial management of a P&C business.
3+ years experience in managing 2 or more direct reports
Demonstrated ability to exert influence over senior managers, operating managers, and others on matters of importance to the SBU.
Analytical skills with expert understanding of all actuarial techniques, standards, and assumptions.
Ability to manage a mix of assignments that will be both strategic and tactical.
Demonstrated ability to exchange ideas and convey complex information clearly and concisely, both verbally and in writing.
Exceptional interpersonal and communication skills required to establish and build effective relationships within and outside the GRS Actuarial.
Ability to give effective presentations to senior management and other groups.
Demonstrated ability to organize, lead, get work done through others and to select and develop talent
View all jobs at Liberty Mutual
⛔️ Liberty Mutual are no longer taking applications for this job.
From the blog
Expert tips on actuarial career growth and development.
Being an actuary isn't the 9-5 job that everyone thinks it is. At some point in your career, you'll probably feel like you're approaching burnout.
Starting a new job can be pretty scary, especially if it's your first actuarial role. But don't worry, we're here to help.
Managing a team of actuaries can be difficult. You need the right balance of technical and soft skills to lead a team that's productive, engaged and motivated.