Canada Life
Actuary
7mo ago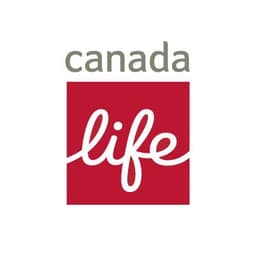 View all jobs at Canada Life
⛔️ Canada Life are no longer taking applications for this job.
Actuary
Location: Potters Bar, London, Bristol or Isle of Man (Hybrid working options available)
About Canada Life
Canada Life UK looks after the retirement, investment and protection needs of individuals, families and companies. We help to build better futures for our customers, our intermediaries and our employees by operating as a modern, agile and welcoming organisation.
At Canada Life, we share one common purpose – to help build better futures for our customers and each other. That's why we invest in the development of our people, technology and workplaces.
We have over 1,550 colleagues working together across 5 locations – including those working virtually. Potters Bar, our largest site, has over 600 colleagues. We also have teams based in Bristol, Isle of Man and Central London.
About the role
To support the delivery of a comprehensive, accurate and timely actuarial modelling production service across CLUK in respect of both the Insurance and Wealth Management business units across a portfolio including Individual and bulk purchase annuities, Individual and Group Protection, Equity Release Mortgage, Onshore and Offshore Bond, SIPP, ISA and GIA products to meet all statutory and regulatory needs.
The role holder will provide effective management of a number of actuarial trainees and analysts within the actuarial modelling team, with a focus on the development and motivation of the team in order to optimise overall team performance.
This actuarial modelling production service includes the valuation of policy liabilities, cash flow matching for ALM purposes, modelled asset valuations and the calculation of regulatory capital requirements in respect of both UK and Canadian reporting regimes under both "base" and "stress" conditions.
Technical Expertise
Good knowledge of prophet and other actuarial models and their commercial application/implication.
Advanced MS excel skills demonstrating efficient use of spreadsheets and basic data manipulation skills
Validating the work of non-qualified and other recently qualified actuaries
Communication:
Excellent analytical and report writing/drafting skills
Can explain complexities in a straightforward and accurate way to audiences of differing levels of understanding, with some coaching or support from senior managers.
Proven communication, influencing and negotiation skills whereby they can adapt their message to the audience, demonstrating their ability to share knowledge with the business in a format that is easily understood, balancing the need for required detail where this is necessary and higher level information.
Relationship Building:
The ability to develop and maintain strong relationships across the actuarial function, acting with integrity and role modelling the company values at all times, in order to support the organisation in achieving its goals and mitigating the organisations' exposure to risk.
Being able to flex their style and approach to different individuals, with occasional support, in order to achieve a successful outcome.
Leadership:
Willing and capable of taking decisions independently in order to progress issues, and able to exercise sound judgement and commercial sense to understand the importance of different issues and assess when matters need to be escalated.
Track record of leading small teams, with the ability to manage, develop and motivate a team of technical actuarial staff.
Able to effectively plan, organise and execute their own work (and the work of others) with minimal supervision, using their sound judgement to spot conflicting priorities and readjust their workload accordingly, with escalation to management only when appropriate.
Identify opportunities for improving processes and propositions and competently analyse and communicate these to line management
Developing Self:
An interested and inquisitive individual who is committed to their own ongoing professional and personal development.
Strong commercial awareness and understanding of the needs of the business. Will be able to apply technical actuarial techniques and understand business/commercial implications.
Qualifications
Fellow of Institute of Actuaries (or equivalent).
Benefits of working at Canada Life
We believe in recognising and rewarding our people, so we offer a competitive salary and benefits package that's regularly reviewed. As a Canada Life UK colleague, you'll receive a competitive salary and comprehensive reward package including a generous pension and bonus scheme, along with, income protection, private medical insurance and life assurance. We have a fantastic number of other benefits and support services as well as regular personal and professional development.
How we work at Canada Life
Our culture is unique and incredibly important to us. We care about doing the right thing for our people, customers and community and helping others to build better futures. Our blueprint behaviours shape and influence how we work, and are central to the relationships we have with others. Every day we are encouraged to be more curious, own the outcome, face into things together and find a way forward.
We want colleagues to have rewarding careers with us so we invest in the development of our people, technology and workplaces. That's why we offer a range of training, flexible working and opportunities to grow and develop.
Diversity and inclusion
Building an inclusive workplace with a diverse workforce where everyone can feel they belong and achieve their potential regardless of gender, ethnicity or any other characteristic is a key commitment for us. We are proud of the progress we're making in DEI, and we continue for it to be a significant focus.
"At Canada Life we believe in the power of great people from different backgrounds, experiences and perspectives coming together to build better futures. Emerging talent is crucial to our growth and creating an environment that continues to inspire us all." Nick Harding, Chief People Officer, Canada Life UK
We appreciate that everyone has different work and life responsibilities. We're happy to discuss flexible working arrangements, including part time, for any of our roles should this be a requirement for.
View all jobs at Canada Life
⛔️ Canada Life are no longer taking applications for this job.
From the blog
Expert tips on actuarial career growth and development.
Being an actuary isn't the 9-5 job that everyone thinks it is. At some point in your career, you'll probably feel like you're approaching burnout.
Starting a new job can be pretty scary, especially if it's your first actuarial role. But don't worry, we're here to help.
Managing a team of actuaries can be difficult. You need the right balance of technical and soft skills to lead a team that's productive, engaged and motivated.