Milliman
Actuarial Consultant
8mo ago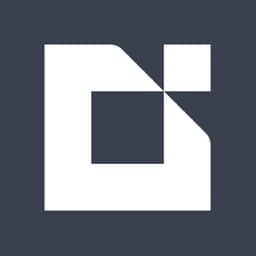 View all jobs at Milliman
⛔️ Milliman are no longer taking applications for this job.
Actuarial Consultant
Milliman is among the world's largest providers of actuarial and financial risk management related products and services. Founded in 1947, Milliman is an independent firm with offices in major cities around the globe. Apart from the traditional actuarial field, we also support our clients on financial risk management and data analytics.
The culture within Milliman can be described as knowledge and result driven. We are continuously looking for new challenges in various quantitative fields. One day you will be assisting our clients developing a new risk model or performing a data science project, the next day you might advise one of our clients on implementing new regulatory requirements or assist on an M&A project.
Milliman Amsterdam is looking for a medior/senior actuarial and financial risk consultant, with extended consulting as well as managerial experience either in Life or P&C insurance. You will bring your own unique experience, which will help you to further develop within our organization. We expect you to lead and execute consulting assignments and play an active role in growing our business. You are the expert in your field and able to manage projects and client relations. Further you are willing to invest in yourself as well as in your colleagues.
The perfect Milliman candidate should be bright, self-motivated, able to maintain and develop client relations, manage work and be a motivator for our analysts and consultants. High energy, intelligence and a good work ethic are a must.
Requirements:
A master's degree in a technical studies
4-8 years of relevant work experience
High energy, intelligent and hard working
Enterprising, self-motivated and flexible
Able to function both individually and in teams
Strong communication skills both in word and in writing
Customer and result oriented
What do we offer?
We are offering a dynamic working environment with remuneration that is related to performance. Salary is commensurate with experience, bonus commensurate with contributions to growth of the consulting practice
View all jobs at Milliman
⛔️ Milliman are no longer taking applications for this job.
From the blog
Expert tips on actuarial career growth and development.
Being an actuary isn't the 9-5 job that everyone thinks it is. At some point in your career, you'll probably feel like you're approaching burnout.
Starting a new job can be pretty scary, especially if it's your first actuarial role. But don't worry, we're here to help.
Managing a team of actuaries can be difficult. You need the right balance of technical and soft skills to lead a team that's productive, engaged and motivated.