Liberty Mutual
Actuary (Personal Lines)
8mo ago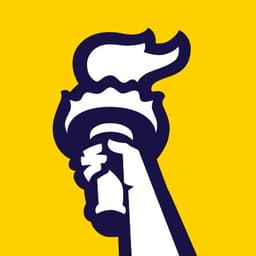 View all jobs at Liberty Mutual
⛔️ Liberty Mutual are no longer taking applications for this job.
Actuary (Personal Lines)
Join the exciting New Business Analytics team within the Personal Lines Economics State Tactics team, dedicated to driving profitable growth through state-specific new business strategies in the Personal Lines Auto/Homeowners' lines.
In this role, you will play a pivotal role in influencing pricing, underwriting, marketing, and capital strategy through timely and robust analyses and tailored guidance. You will be leading state-level new business indications reviews, guiding and evaluating underwriting initiatives, optimizing channel portfolio, and providing consultation on new program launch rate level. In addition, you will drive the development of innovative actuarial tools to identify untapped opportunities and guide our profitable growth strategy.
**This position is able to be remote/hybrid.**
Responsibilities:
State level reviews of new business indications and adjustments.
Provide new program consultation and rate calibration, including by-coverage and by-peril recommendations.
Serve as a subject matter expert on NB strategy and provide guidance to state management partners.
Develop NB strategy based on profit positions, identify new opportunities, and propose tailored actions to achieve profitable growth in each individual market.
Understand life time value of a policy and provide state profit guidance to influence state level marketing spend.
Prepare actuarial research and complex reports and projects present findings and recommendations.
Provide clear and concise communication of technical actuarial work to technical and non-technical audiences, and on cross functional teams.
Maintain clear and concise documentation of methods and activities.
Interact with and provide actuarial technical assistance and information to peers, senior managers, and others within and outside of the organization.
Mentor, motivate, and train less experienced staff and peers.
Direct the development of actuarial tools.
Experience with Personal Lines insurance preferred.
Qualifications
Bachelor's degree required; Master's degree preferred.
Associateship or Fellowship in the Casualty Actuarial Society (ACAS/FCAS) designation preferred or comparable education/designation with relevant experience.
Minimum 5-7 years relevant experience required.
Sound knowledge of actuarial techniques and standards, as well as other business operations including financial, underwriting, legal, statistics, claims, sales, etc.
Advanced communication and interpersonal skills and ability to build relationships and interact effectively with others within and outside the organization.
Ability to motivate and mentor peers and motivate and train subordinates.
Advanced computing skills (MS Office Excel, SAS, etc.) with ability to build complex models.
View all jobs at Liberty Mutual
⛔️ Liberty Mutual are no longer taking applications for this job.
From the blog
Expert tips on actuarial career growth and development.
Starting a new job can be pretty scary, especially if it's your first actuarial role. But don't worry, we're here to help.
Managing a team of actuaries can be difficult. You need the right balance of technical and soft skills to lead a team that's productive, engaged and motivated.
Actuary Exam Bot was an AI tool that I launched in January 2023 to help trainee actuaries study and revise for exams.