Isio
Pensions Actuary (Enplan)
7mo ago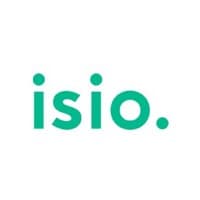 View all jobs at Isio
⛔️ Isio are no longer taking applications for this job.
Pensions Actuary (Enplan)
We are seeking to expand our Actuarial team and wish to recruit an experienced and professional Pensions Actuarial Manager to act as Scheme Actuary or support the existing Scheme Actuaries in the team. The role is be based in our Manchester, Glasgow or office.
The pensions team is growing significantly due to substantial new business wins into our operational consolidator platform (Enplan). We are recruiting at various levels within our trustee services team to help deliver actuarial and administration advice to a large portfolio of clients in new and innovative ways. This is the opportunity to be part of this exciting and growing business as more pension schemes join Master Trusts and operational consolidators.
Role and Responsibilities
This role will be suitable for senior experienced pensions consultants who are FIA/FFA qualified and ideally with a Scheme Actuary certificate (or the ability to obtain one). Candidates will have experience of leading client relationships and advising Trustee boards. In addition to proven technical and client consulting experience, individuals are to have strong communication skills and be able to demonstrate that they can develop the people they work with in order to deliver quality work to clients.
Building and managing relationships with trustee boards.
Delivering professional pensions consulting advice on all aspects affecting trustees.
Acting as Scheme Actuary to a number of smaller DB Pension schemes.
Providing pension accounting disclosures where required by pension scheme's sponsoring Employers.
Experience and Competencies
Either FIA or FFA qualified.
Excellent client management relationship skills.
Proactive and commercial approach.
The ability to act as a Scheme Actuary to defined benefit pension schemes or experienced in delivering actuarial advice to Trustees.
An understanding of how a trustee board can meet their statutory and fiduciary objectives in the context of the scheme sponsor and the regulatory environment.
Experience of providing pension accounting disclosures for company accounts.
A proven track record in consulting with clients in a mainstream employee benefits firm.
The ability to work within a multi-disciplinary professional services firm.
Ability to lead and coach less experienced staff and work closely with colleagues in multi-disciplinary client service teams.
Demonstrated Commitment to our Core Purpose
Power in Partnership: We work in partnership with our clients & each other – building open and trusted relationships. Working together allows us to deliver the best for our clients.
Future Focus: We want to push our industry forward by solving problems in better ways that benefit both our clients & society.
Strength in Difference: We work with diverse perspectives to find better solutions. Working with differences makes us stronger.
People First: We recognise that pensions is a people business. People are the source of Isio's expertise and it is people's lives that we affect through our advice.
About Isio
Isio launched in March 2020, previously KPMG's UK pensionspractice, and is now one of the UK's largest independent pensions advice and wealth management specialists. Isio combines actuarial expertise, third-party administration, investment consulting and DC specialism. Giving clear counsel and delivering better outcomes for pension scheme sponsors, trustees and members.
At Isio our primary purpose is to create better outcomes for clients, their members and society by empowering and developing our people. We strive to attract, retain and develop our people to create a culture which embraces difference, and provides creative solutions which drive value for us, our clients and our communities.
Isio is committed to equality, diversity and inclusion – what you are, and what you can be. We offer a competitive package and intelligent working solutions to promote this.
View all jobs at Isio
⛔️ Isio are no longer taking applications for this job.
From the blog
Expert tips on actuarial career growth and development.
Being an actuary isn't the 9-5 job that everyone thinks it is. At some point in your career, you'll probably feel like you're approaching burnout.
Starting a new job can be pretty scary, especially if it's your first actuarial role. But don't worry, we're here to help.
Managing a team of actuaries can be difficult. You need the right balance of technical and soft skills to lead a team that's productive, engaged and motivated.