Liberty Mutual
Senior Analyst/Actuary
8mo ago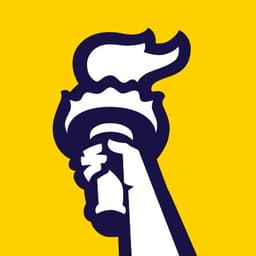 View all jobs at Liberty Mutual
⛔️ Liberty Mutual are no longer taking applications for this job.
Senior Analyst/Actuary
The North America pricing team, supporting majors and middle market, is seeking a Senior Actuarial Analyst or Actuary responsible for large account commercial auto pricing. You will play a key role in the continuous improvement of our commercial auto advanced actuarial and statistical methodologies in the onleveling process and expanding into indications process in the future.
This position requires a highly organized, self-motivated individual with strong SAS coding and technical skills as well as verbal and written communication skills. The candidate should also have strong analytical and problem-solving skills and experience managing complex projects.
Responsibilities:
Enhancing the existing SAS codes for the different onleveling processes
Retrieves, understands and manipulates data as it relates to assigned and related projects
Support the commercial auto pricing models by implementing regular enhancements, monitoring the model's performance, and gathering underwriter feedback
Perform complex actuarial analysis within North America Pricing, to assist in commercial auto decision making, financial planning, and strategy development
Prepare actuarial research and complex reports and projects, present findings and recommendations
Perform profitability analysis including indications for commercial auto
Provide clear and concise communication of technical actuarial work to technical and non-technical audiences, and on cross functional teams
Maintain clear and concise documentation of methods and activities
Interact with and provide technical assistance and information to peers, senior managers, and others within and outside of the organization
Mentor, motivate, and train less experienced staff and peers
Direct the development of actuarial tools.
Attend industry and internal LMG actuarial meetings; represent company at external meetings as necessary
Complete required training
Develop training for the field and underwriting support
Potential for 10% travel
Qualifications
Bachelor's degree. Focus in mathematics, statistics, or economics preferred.
Minimum of 3-5 years relevant experience along with passing grades on a minimum of 5 Casualty Actuarial Exams are required for a Senior Actuarial Analyst level.
Minimum of 5-7 years of relevant experience along with ACAS or FCAS is required for the Actuary level.
Sound knowledge of actuarial techniques and standards, as well as other business operations including financial, underwriting, legal, statistics, claims, sales, etc.
Strong data manipulation skills including the ability to query, consolidate, and test for reasonability desired.
Strong communication and interpersonal skills and ability to build relationships and interact effectively with others within and outside the organization. Ability to give effective training and presentations to senior management and other groups a plus.
Desire to work in a fast paced and dynamic environment, responding to business demands and a changing marketplace a plus.
Ability to motivate and mentor peers
The compensation for this role is dependent on level of position, experience and geographic location of candidate.
View all jobs at Liberty Mutual
⛔️ Liberty Mutual are no longer taking applications for this job.
From the blog
Expert tips on actuarial career growth and development.
Being an actuary isn't the 9-5 job that everyone thinks it is. At some point in your career, you'll probably feel like you're approaching burnout.
Starting a new job can be pretty scary, especially if it's your first actuarial role. But don't worry, we're here to help.
Managing a team of actuaries can be difficult. You need the right balance of technical and soft skills to lead a team that's productive, engaged and motivated.