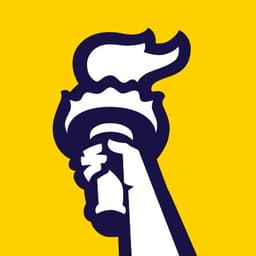 View all jobs at Liberty Mutual
⛔️ Liberty Mutual are no longer taking applications for this job.
Actuary (Personal Lines)
In this role, you will provide full economic and analytical support and drive the profitable growth of the Personal Umbrella line. You will work closely with a wide range of stakeholders throughout the organization and provide holistic analysis-based guidance on profitability.
The key responsibilities of this role are to perform Actuarial rate indications of the personal umbrella product, provide external actuarial support to Departments of Insurance, construct rate strategies, evaluate and monitor product performance, and provide other analytical services with actuarial and line-of-business expertise. As a member of the Specialty Economics organization, you will also work with a group of talented analysts on impactful crossline initiatives and develop subject matter expertise.
Responsibilities:
Produce Actuarial rate level indications for the personal umbrella insurance product.
Research and identify drivers of performance and trends and develop actionable rate and non-rate recommendations to drive profit improvement and profitable growth.
Develop line-of-business expertise for the personal umbrella product and deliver robust profitability views that reflect the latest opinions on experience, trends, and initiatives.
Provides Actuarial support required for rate filings.
Effectively communicate project/analysis findings and recommendations to team members and stakeholders throughout the organization.
Build effective stakeholder relationships and influence decisions and actions on recommended product strategies.
Lead and support crossline initiatives and other ad hoc projects as necessary.
Proactively identify and act on method and process improvement opportunities.
Practice and promote analytical, documentation, and other Actuarial best practices.
ACAS required with a preference for candidates with strong understanding of Exam 8 materials.
Qualifications
Bachelor's degree required; Master's degree preferred.
Associateship or Fellowship in the Casualty Actuarial Society (ACAS/FCAS) or in Society of Actuaries (ASA/FSA) designation preferred or comparable education/designation with relevant experience.
Minimum 5-7 years relevant experience required.
Sound knowledge of actuarial techniques and standards, as well as other business operations including financial, underwriting, legal, statistics, claims, sales, etc.
Advanced communication and interpersonal skills and ability to build relationships and interact effectively with others within and outside the organization.
Ability to motivate and mentor peers and motivate and train subordinates.
Advanced computing skills (MS Office Excel, SAS, etc.) with ability to build complex models.
Why Liberty Mutual?
At Liberty Mutual, our purpose is to help people embrace today and confidently pursue tomorrow. That's why we provide an environment focused on openness, inclusion, trust and respect. Here, you'll discover our expansive range of roles, and a workplace where we aim to help turn your passion into a rewarding profession.
Liberty Mutual is an equal opportunity employer. We will not tolerate discrimination on the basis of race, color, national origin, sex, sexual orientation, gender identity, religion, age, disability, veteran's status, pregnancy, genetic information or on any basis prohibited by federal, state or local law.
View all jobs at Liberty Mutual
⛔️ Liberty Mutual are no longer taking applications for this job.
From the blog
Expert tips on actuarial career growth and development.
Being an actuary isn't the 9-5 job that everyone thinks it is. At some point in your career, you'll probably feel like you're approaching burnout.
Starting a new job can be pretty scary, especially if it's your first actuarial role. But don't worry, we're here to help.
Managing a team of actuaries can be difficult. You need the right balance of technical and soft skills to lead a team that's productive, engaged and motivated.