Milliman
Actuarial Intern (Fall 2023)
8mo ago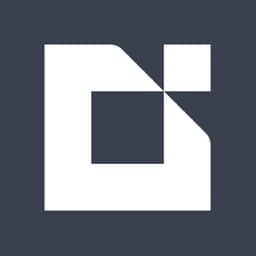 View all jobs at Milliman
⛔️ Milliman are no longer taking applications for this job.
Actuarial Intern (Fall 2023)
Milliman's Seattle healthcare practice provides consulting services to clients in the healthcare industry including health plans, government payers, providers, and reinsurers. We are looking for a fall intern to work with consulting actuaries in the development and use of actuarial models for various uses, including pricing and forecasting. This position provides an excellent introduction to the healthcare actuarial field.
While somewhat flexible on timing, we expect the intern to work onsite from our Seattle office for a 12-week period during the September 2023 – December 2023 timeframe.
You will have the opportunity to:
Analyze healthcare data and produce reports using spreadsheets and databases
Assist with research and marketing projects
Prepare presentations for Milliman staff and clients
Participate in "Lunch & Learn" trainings with experienced actuaries and partners in the firm
To be successful in this role, you have the following qualifications:
Working towards or completed a bachelor's degree in Mathematics, Statistics, Actuarial Science, Economics, or another related field
Working towards successful completion of one or more Society of Actuaries (SOA) exams
College GPA of 3.3 or higher
Expected graduation date no later than December 2024
Interest in an actuarial career
Willingness and aptitude for detail work
Strong organizational skills
Excellent communication skills
Preferred Qualifications:
Experience with Excel
Knowledge of database/statistical analysis language (SQL, SAS, or R)
Knowledge or training in computer programming language
Location
This position is based out of the Milliman office in Seattle, WA. Applicants must be willing to work onsite full-time.
Compensation
The hourly range is $24 to $36, depending on relevant factors, including but not limited to education, work experience, certifications, location, etc.
Milliman Benefits
When an intern, temporary, or seasonal employee reaches 1,000 hours worked within 12 consecutive months, they become eligible for a 401(k) plan with matching program and profit sharing contribution
Employee Assistance Program (EAP)
Paid Time Off (PTO) starts accruing on the first day of work and can be used for any reason. Interns, Temporary, and Seasonal Employees will earn PTO each pay period, with an accrual rate of 1 hour for every 30 hours worked.
Milliman will work with your university for school credit requirements if applicable.
Why Milliman?
Independent for 75 years, Milliman delivers market-leading services and solutions to clients worldwide. Today, we are helping companies take on some of the world's most critical and complex issues, including retirement funding and healthcare financing, risk management and regulatory compliance, data analytics and business transformation.
Through a team of professionals ranging from actuaries to clinicians, technology specialists to plan administrators, we offer unparalleled expertise in employee benefits, investment consulting, healthcare, life insurance and financial services, and property and casualty insurance.
View all jobs at Milliman
⛔️ Milliman are no longer taking applications for this job.
From the blog
Expert tips on actuarial career growth and development.
Being an actuary isn't the 9-5 job that everyone thinks it is. At some point in your career, you'll probably feel like you're approaching burnout.
Starting a new job can be pretty scary, especially if it's your first actuarial role. But don't worry, we're here to help.
Managing a team of actuaries can be difficult. You need the right balance of technical and soft skills to lead a team that's productive, engaged and motivated.