Milliman
Actuarial Analyst (Entry Level)
8mo ago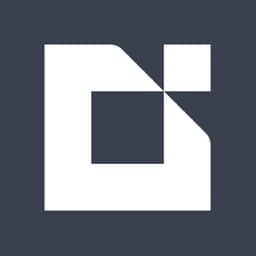 View all jobs at Milliman
⛔️ Milliman are no longer taking applications for this job.
Actuarial Analyst (Entry Level)
Independent for over 75 years, Milliman delivers market-leading services and solutions to clients worldwide. Today, we are helping companies take on some of the world's most critical and complex issues, including retirement funding and healthcare financing, risk management and regulatory compliance, data analytics, and business transformation.
Through a team of professionals ranging from actuaries to clinicians, technology specialists to plan administrators, we offer unparalleled expertise in employee benefits, investment consulting, healthcare, life insurance, financial services, and property and casualty insurance.
Milliman's New York City/Atlanta Health Practice is looking for an entry-level actuarial student to assist consulting actuaries with the development and use of actuarial models for pricing, reserving, and forecasting. This position provides excellent opportunities for professional development and advancement.
Job responsibilities
Analyze healthcare cost and utilization data using spreadsheets and databases
Review, organize and analyze statistical data
Drafting client communications
Assisting with research projects
Work towards ASA designation
Compensation
Salary range is $65,000 to $94,000, depending on relevant factors, including but not limited to education, work experience, certifications, location, etc.
Qualifications
Bachelor's degree
At least two Society of Actuaries exams passed
Experience in Microsoft Excel
SQL knowledge a plus
SAS knowledge a plus
Strong time management skills
Strong quantitative and analytical skills
Excellent communication skills (written and oral)
Additional information
Competitive compensation
Strong actuarial study program
Salary increases at each SOA exam completion
We will not be accepting candidates who need US sponsorship.
View all jobs at Milliman
⛔️ Milliman are no longer taking applications for this job.
From the blog
Expert tips on actuarial career growth and development.
Being an actuary isn't the 9-5 job that everyone thinks it is. At some point in your career, you'll probably feel like you're approaching burnout.
Starting a new job can be pretty scary, especially if it's your first actuarial role. But don't worry, we're here to help.
Managing a team of actuaries can be difficult. You need the right balance of technical and soft skills to lead a team that's productive, engaged and motivated.