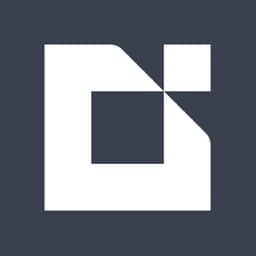 View all jobs at Milliman
⛔️ Milliman are no longer taking applications for this job.
Actuarial Intern (L&H)
Tampa Individual Life and Health Team is a practice within Milliman, Inc., one of the largest actuarial consulting firms in the world. Our team was established in 1998 specializing in supplemental life and health products. We expanded our reach with the addition of several senior actuaries who have spent their entire careers focused on these supplemental health and life product lines.
In 2013, we added compliance consulting expertise and have built that into a strong element of the complete process we offer to our clients. We are able to provide a wide range of services including product development support, pricing, experience analysis, product re-rating as well as valuation and appointed actuary work as well as state filings, regulatory support and objection response.
Our Team
Team members work on a range of client projects of various sizes, and we employ a highly integrated project structure that encourages interaction across all members of the team from analysts to consultants to the Principals serving as the client leads. While most of our team's time is spent working on projects developed within our local office, team members also have the chance to participate on certain assignments that are completed in partnership with other Milliman offices, and work with employees from other Milliman life and health practices.
We believe that the actuarial and compliance skillsets have important applications across both our traditional work and our work in new and developing markets. We are committed to developing a pipeline of new talent and future leaders of the firm through support and interaction with senior colleagues.
Role
Assist in the construction, validation, documentation, and delivery of financial forecasting models using Excel and/or proprietary forecasting tools.
Contribute on a wide variety of assignments, including pricing, product design, sensitivity analysis, merger & acquisition support, asset and liability analysis, cash flow testing, statutory and tax valuation, and/or ORSA support.
Draft client communications.
Develop technical expertise and actively participate in multiple consulting projects at the same time.
Perform research and provide analysis and assistance on special projects.
Design and implement processes improvement with support from fellow staff.
Qualifications
GPA 3.2+
Successful completion of one or more Society of Actuaries exams.
Strong work ethic and ability to work independently.
Proven ability to handle multiple projects and tasks, prioritizing and meeting deadlines.
Excellent written and verbal communication skills.
All qualified applicants will receive consideration for employment without regard to race, color, religion, sex, sexual orientation, gender identity, national origin, disability, or status as a protected veteran.
View all jobs at Milliman
⛔️ Milliman are no longer taking applications for this job.
From the blog
Expert tips on actuarial career growth and development.
Being an actuary isn't the 9-5 job that everyone thinks it is. At some point in your career, you'll probably feel like you're approaching burnout.
Starting a new job can be pretty scary, especially if it's your first actuarial role. But don't worry, we're here to help.
Managing a team of actuaries can be difficult. You need the right balance of technical and soft skills to lead a team that's productive, engaged and motivated.