MetLife
Actuary (Annuities Pricing)
8mo ago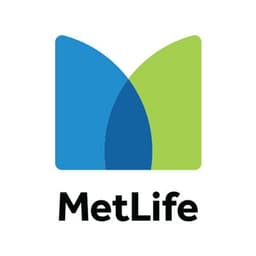 View all jobs at MetLife
⛔️ MetLife are no longer taking applications for this job.
Actuary (Annuities Pricing)
This position will be key member of the Annuities line of business of Retirement Income Solutions (RIS). Retirement and Income Solutions (RIS) provides guaranteed income to individuals in a predictable and low risk way and helps companies reduce their risk and remain financially strong. The RIS business, one of the largest U.S. segments in MetLife, has a wide variety of risk solutions, investment and annuity-type products, including US Pensions, Structured Settlements and institutional income annuities which make up the Annuities business.
The successful candidate will provide actuarial, pricing and technical support to the Annuity business teams, evaluate risk, and ensure profitable growth. This role will support all three businesses, with the Structured Settlement business as the primary area of focus.
Key Responsibilities:
Pricing and profitability analysis of individual cases and ratebooks, which involves financial modeling of liability cash flows, reserves, and capital, providing pricing recommendations, detailed model review, explanation of metrics, and performing sensitivities.
Partner with business leads and provide guidance to optimize sales and financial metrics
Partner closely with investments, finance, risk, and actuarial to identify and implement strategic opportunities, pricing framework changes, and/or modeling updates
Analyze experience for pricing assumptions and monitor on-going sales; suggest, challenge, and implement updates
Proper documentation of all work and models, including assumptions, processes, methodology and results; detailed model validation and review; produce clear, concise summaries and decks of analysis/recommendations to share with peers and senior leaders
Produce standardized reporting and metrics for new sales and inforce on a monthly & quarterly basis, including Value of New Business
Perform contract reviews and create actuarial and self-support memos
Support and enhance business processes by identifying and implementing automation opportunities for tasks, including non-actuarial areas
Essential Business Experience and Technical Skills:
Required:
Bachelor's degree in actuarial science, mathematics, statistics, or related discipline
6+ years of experience in an actuarial / experience analysis role, including programming and/or modeling experience
Associate of the Society of Actuaries
Extremely strong computer / technical / programming skills using Excel, macros, Visual Basic, data analysis, and working with large pricing models
Strong analytical, financial modeling and problem-solving skills
Strong verbal and written communication skills, including PowerPoint
Demonstrated ability to think "outside the box" and challenge the status quo
Preferred:
Near or recent attainment of Fellow of the Society of Actuaries
Experience pricing or reserving of annuities or other insurance products
Background performing and analyzing experience studies
Strong programming skills, especially with Microsoft Excel, Visual Basic, and SQL
Demonstrated ability to handle multiple assignments while meeting tight deadlines
Demonstrated ability to work both independently and in a team environment
MetLife:
MetLife, through its subsidiaries and affiliates, is one of the world's leading financial services companies, providing insurance, annuities, employee benefits and asset management to help its individual and institutional customers navigate their changing world. Founded in 1868, MetLife has operations in more than 40 countries and holds leading market positions in the United States, Japan, Latin America, Asia, Europe and the Middle East.
We are one of the largest institutional investors in the U.S. with $642.4 billion of total assets under management as of March 31, 2021. We are ranked #46 on the Fortune 500 list for 2021. In 2020, we were named to the Dow Jones Sustainability Index (DJSI) for the fifth year in a row. DJSI is a global index to track the leading sustainability-driven companies. We are proud to have been named to Fortune magazine's 2021 list of the "World's Most Admired Companies."
MetLife is committed to building a purpose-driven and inclusive culture that energizes our people. Our employees work every day to help build a more confident future for people around the world.
The wage range for applicants for this position is $109,700 min to $146,200 mid. This role is also eligible for annual short-term incentive compensation. MetLife offers a comprehensive benefits program, including healthcare benefits, life insurance, retirement benefits, parental leave, legal plan services and paid time off. All incentives and benefits are subject to the applicable plan terms.
View all jobs at MetLife
⛔️ MetLife are no longer taking applications for this job.
From the blog
Expert tips on actuarial career growth and development.
Being an actuary isn't the 9-5 job that everyone thinks it is. At some point in your career, you'll probably feel like you're approaching burnout.
Starting a new job can be pretty scary, especially if it's your first actuarial role. But don't worry, we're here to help.
Managing a team of actuaries can be difficult. You need the right balance of technical and soft skills to lead a team that's productive, engaged and motivated.