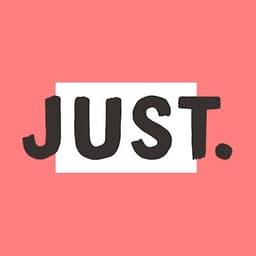 View all jobs at Just
⛔️ Just are no longer taking applications for this job.
Proposition Strategy Manager
The purpose of this role is to assist in the delivery of DB proposition developments with a strong focus on delivering developments into the future.
The role will focus on longer term strategic initiatives to ensure that the DB business and Just is at a competitive advantage. This will include the working up of options, requirements and potential solutions; refinement, assessment, analysis and delivery into business. Developments will include product developments, reviews, systems and process development, and other capability.
Examples of Key Activities
Develop ideas for the long term strategy of the DB business, ensuring that Just maintains a competitive advantage over our competitors – to include ideas such as ,master trusts for DB, Consolidators for insurance companies and possible opportunities in other jurisdictions.
Work with other parts of the business (e.g. HUB) to maximise possible opportunities to hit business plan, working with other Heads of within the Commercial team to enable this.
Produce research, improve models and analyse data to create further opportunities to maximise the proposition enabling Just to maximise business plan.
Attend meetings with EBC's, professional trustees and other market stakeholders to understand the needs of the wider DB market, ensuring ideas are then explored in detail to see if they create opportunities for the Just Group.
Produce and present papers to SMT to ensure ideas are represented at highest level.
Understand the risks of the business and mitigate where appropriate.
Ensure that material changes and risks to the market and trends are widely understood and explained to Director of Commercial/Managing Director of DB
Present at external events – presenting thought leading ideas to a wide audience
Deputise for Head of Proposition Development at relevant meetings
Skills and Knowledge
Strong level of business acumen.
Problem analysis and resolution skills.
Ability to cope with conflict and crisis situations.
Capable of working collaboratively, effectively and understand resource implications/
Excellent verbal, written communication, and interpersonal skills.
Open minded and willing to engage in challenge.
High degree of understanding of the products and services provided by the Group, the markets, and the regulatory / legal framework that the Group operates within.
Strong knowledge of the DB de-risking market, pricing of DB liabilities and associated metrics, Annuity products and pricing systems, Solvency II capital requirements and Reinsurance arrangements.
Experience gained in the Life Insurance industry
Strong defined benefit experience and strong knowledge of current Pensions legislation.
About Us
We're a specialist UK financial services group focusing on attractive segments of the UK retirement income market. But guess what, we're not your traditional financial services company, and we're not just looking for traditional financial services people. We need agile operators who can quickly find solutions and are committed to doing the right thing for our customers.
We are passionate about our strong purpose of helping people achieve a better later life, and our culture is built around our identity of being Just. We do the right thing in the right way. Collaborating and valuing differences makes us a successful team in which everyone feels included. Our culture, combined with our strong purpose, is one of our key competitive advantages and helps us to make Just an inclusive and great place to work.
Working for us, you get your Just Rewards
A Competitive Salary, amazing Pension Scheme and Life Assurance
Along with 25 Days Annual Leave plus an Additional Day on us for your Birthday
Private Medical Cover and Income Protection, just in case
A generous and highly achievable bonus scheme – paid annually based on individual and company performance against targets
Opportunity to progress within your career both in-role and within the company
FREE access to the Headspace App, a 24/7 Employee Assistance Helpline and Trained Physical & Mental Health First Aiders (On-Site)
A variety of Employee Funded Benefits available to you via our Online Benefits Portal
Plus several additional purchase options available for you and your loved ones
View all jobs at Just
⛔️ Just are no longer taking applications for this job.
From the blog
Expert tips on actuarial career growth and development.
Being an actuary isn't the 9-5 job that everyone thinks it is. At some point in your career, you'll probably feel like you're approaching burnout.
Starting a new job can be pretty scary, especially if it's your first actuarial role. But don't worry, we're here to help.
Managing a team of actuaries can be difficult. You need the right balance of technical and soft skills to lead a team that's productive, engaged and motivated.