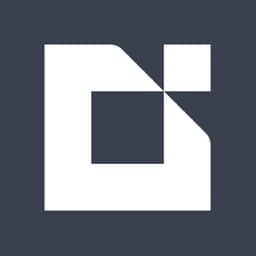 View all jobs at Milliman
⛔️ Milliman are no longer taking applications for this job.
Senior Consulting Actuary (CMH Health)
Who We Are
Milliman is one of the leading experts in healthcare financing and delivery. We advise clients on a wide range of issues—from assessing the impact of healthcare reform on organizations or populations to streamlining operations while advancing the quality of patient care. Our consulting work is supported by a powerful toolkit of data analytics solutions and informed by the most trusted, comprehensive set of cost guidelines in the industry.
The Team
Within a project team, consultants, managers, and analysts coordinate their efforts to deliver client reports and deliverables. Consultants are responsible for building relationships with clients, directing projects, and presenting results. Project managers work directly with analysts by reviewing work, answering questions, and developing client correspondence. Analysts are responsible for the majority of the technical work, which may include analyzing data, completing actuarial calculations, developing and utilizing actuarial models, and implementing software solutions.
Job Responsibilities
Responsible for building relationships with clients, directing projects, and presenting results to the client and answering their questions.
Develop a successful client base through networking, writing articles, speaking engagements, and other marketing methods.
Help identify the issues clients are facing and the resources needed to solve problems.
Plan projects, identify project deliverables, meet deadlines, and ensure compliance with quality procedures.
Minimum requirements
Bachelor's or master's degree in a quantitative field
Fellow in the Society of Actuaries (FSA)
9+ years in health actuarial experience at a consulting firm or health insurance company is required
Thorough understanding of Microsoft Excel and actuarial concepts
Experience mentoring staff and managing projects
Competencies and Behaviors that Support Success in this Role
Experience with Medicare Part D plan sponsor, including bid preparation and financial analysis
Experience interacting with pharmaceutical manufacturers and or pharmacy chains
Experience with analysis of CMS 100% Research Identifiable Files (RIF)
Strong time management skills, ability to work independently and with a team, and organizational expertise
Client focused and results oriented
Strong communication skills (both verbal and written), and analytical thinking skills to evaluate analyses for communication to clients
Self-motivated, creative, and resourceful
National PDP experience
Expertise in Medicare Part D pharmacy network and rebate contracting analytics and negotiations
Salary:
For this position, we are offering $140,000 to $230,000 annually, depending on relevant factors, including but not limited to education, work experience, certifications, location, etc.
Location:
It is preferred that candidates work on-site at our Chicago, IL, Milwaukee, WI, or Hartford, CT office. Remote candidates will be considered.
Milliman Benefits
We offer competitive benefits which include the following based on plan eligibility:
Medical, dental and vision coverage for employees and their dependents, including domestic partners
A 401(k) plan with matching program, and profit sharing contribution
Employee Assistance Program (EAP)
A discretionary bonus program
Paid Time Off (PTO) starts accruing on the first day of work and can be used for any reason; full-time employees will accrue
15 days of PTO per year, and employees working less than a full-time schedule will accrue PTO at a prorated amount based on hours worked
Family building benefits, including adoption and fertility assistance and paid parental leave up to 12 weeks for employees who have worked for Milliman for at least 12 months and have worked at least 1,250 hours in the preceding 12-month period
A minimum of 8 paid holidays
Milliman covers 100% of the premiums for life insurance, AD&D, and both short-term and long-term disability coverage
Flexible spending accounts allow employees to set aside pre-tax dollars to pay for dependent care, transportation, and applicable medical needs
All qualified applicants will receive consideration for employment without regard to race, color, religion, sex, sexual orientation, gender identity, national origin, disability, or status as a protected veteran.
View all jobs at Milliman
⛔️ Milliman are no longer taking applications for this job.
From the blog
Expert tips on actuarial career growth and development.
Being an actuary isn't the 9-5 job that everyone thinks it is. At some point in your career, you'll probably feel like you're approaching burnout.
Starting a new job can be pretty scary, especially if it's your first actuarial role. But don't worry, we're here to help.
Managing a team of actuaries can be difficult. You need the right balance of technical and soft skills to lead a team that's productive, engaged and motivated.