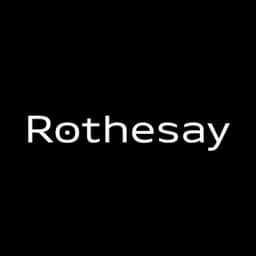 View all jobs at Rothesay
⛔️ Rothesay are no longer taking applications for this job.
Pricing Actuary (Part Qualified)
About us:
Rothesay is a UK insurance company purpose-built to protect ensions. We are the largest specialist pension insurer in the UK, managing over £50bn of assets and securing pensions for over 810,000 people. We secure pensions for over 170 pension schemes and insurers, including British Airways, Post Office, ASDA, National Grid and Aegon.
At Rothesay, we are striving to transform our industry. We believe deeply in creating real security for the future, and our leadership in finding new and better ways to do that is the key to our success.
To do that, we need the very brightest original thinkers to bring creativity as well as rigor. Rothesay is a rewarding place to work, where quality people can thrive and prosper. We pride ourselves on the connections our people build, many of whom have been with us for over ten years.
Job title: Pricing Actuary
Contract: Permanent
About the role:
Key activities include:
Modelling scheme benefits in Rothesay's proprietary valuation system, based on:

Benefit specifications provided by EBCs
Trust deed & Rules
Member data

Communicating complicated technical issues to senior colleagues, including non-actuaries
Liaising with EBCs to clarify data and benefit features
Applying experience and professional judgment to identify significant risks to Rothesay, relating to new deals
Interacting with external legal counsel to analyze the legal benefit risks of pension schemes
Analyzing the socio-demographic profiles of pensions scheme populations
Ensuring the appropriateness of the methodologies and underlying models used as well as the assumptions made in the calculation of the various actuarial balances
Producing projected deal economics, including UKGAAP PNL and IRR
Producing materials for deal approvals processes
Reviewing transaction documentation
Expressing an opinion on the overall underwriting policy
Expressing an opinion on new business opportunities
Advising and monitoring the risks to which Rothesay is exposed
Carrying out detailed due diligence on potential transactions including, from time to time, from client sites.
Skills & Experience:
Part-qualified actuary with 1 to 4 years of experience.
Knowledge of the main features of DB pension benefits including GMP, Barber, revaluation and anti-franking.
Significant relevant insurance/pensions experience
Strong verbal and written communication skills. The successful candidate will need to be able to confidently express their viewpoint and to communicate clearly and succinctly financial results and complex actuarial issues.
Ability to make decisions, make things happen and overcome obstacles based upon well-developed analytical skills.
Self-motivated, organized and able to progress multiple tasks with a high degree of accuracy and working to strict deadlines.
Possess a degree from a leading university in a relevant subject and/or have some relevant industry qualifications
Strong understanding of risk management and control principles
Strong Excel Skills Accuracy and absolute attention to detail
Ability to analyze complex problems and summarize key operational controls required to risk manage the function
Ability to manage multiple tasks and stay focused on the operational risks
Competencies:
Technical Skills: Demonstrates strong technical skills required for the role, pays attention to detail, takes initiative to broaden his/her knowledge and demonstrates appropriate analytical skills.
Drive and Motivation: Be a self-starter; successfully handle multiple tasks, take initiative to improve his/her own performance, work intensely towards extremely challenging goals and persist in the face of obstacles or setbacks.
Client and Business Focus: Effectively handle difficult requests, build trusting, long-term relationships with clients and service providers, help the client to identify/define needs and manage client/business expectations.
Teamwork: Demonstrate evidence of being a strong team player, collaborate with others within and across teams, encourage other team members to participate and contribute and acknowledge others' contributions.
Communication Skills: Communicate what is relevant and important in a clear and concise manner and share information/new ideas with others.
Judgment and Problem solving: Think ahead, anticipate questions, plan for contingencies, find alternative solutions and identify clear objectives. See the big picture and effectively analyze complex issues.
Creativity/Innovation: Look for new ways to improve current processes and develop creative solutions that are grounded in reality and have practical value.
Inclusion: Rothesay actively promotes diversity and inclusivity. We know that our success depends on our people and that by nurturing a culture that values difference, we create a stronger, more dynamic business. We welcome applications from all qualified candidates, regardless of race, color, religion, gender, gender identity or expression, sexual orientation, national origin, genetics, disability or age.
View all jobs at Rothesay
⛔️ Rothesay are no longer taking applications for this job.
From the blog
Expert tips on actuarial career growth and development.
Being an actuary isn't the 9-5 job that everyone thinks it is. At some point in your career, you'll probably feel like you're approaching burnout.
Starting a new job can be pretty scary, especially if it's your first actuarial role. But don't worry, we're here to help.
Managing a team of actuaries can be difficult. You need the right balance of technical and soft skills to lead a team that's productive, engaged and motivated.